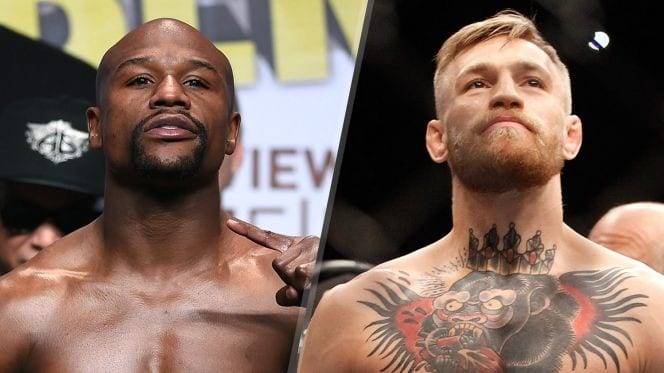 The issue of the the proposed 'Billion Dollar Fight' between Conor McGregor and Floyd Mayweather continues to dominate the headlines in the combat sports world. When word first emerged last May that there was significant interest from both parties in in putting a match together between the two biggest stars of their respective sports, the vast majority of boxing and MMA media claimed that it was an impossibility. 
The UFC, by virtue of owning McGregor's promotional contract, were thought to be the biggest stumbling block separating the possibility of McGregor and Mayweather stepping into the ring with each other. Comments made recently by Dana White appear to show that he has softened his stance on the potential bout. The UFC president said in a recent appearance on Conan that he sees the fight happening.
"I do think it's going to happen", White said. "I think it's going to be a tough deal, because, obviously, there are a lot of egos involved in this deal and a lot of people, so that always makes it tougher. On the flip side, there's so much money involved, I just don't see how it doesn't happen."
The other predominant debate surrounding the fight surrounds what it will achieve for the sports of mixed martial arts and boxing, save for being a very profitable event for everyone involved.
Tyron Woodley, the UFC welterweight champion, says that if and when Conor McGregor and Floyd Mayweather set foot in a boxing ring together it will be "phenomenal" for combat sports as a whole.
"I think it's a phenomenal thing for the UFC. I think it's a phenomenal thing for combat sports", Woodley said on UFC Tonight. "Anytime you can bring boxing and MMA together in combat sports, I think it's a great opportunity. These guys are the top of the top of their divisions. I think this fight, on paper, might not be the most stylistic match-up, but in general I think it's a great fight. It's going to bring a lot of money."
Comments
comments