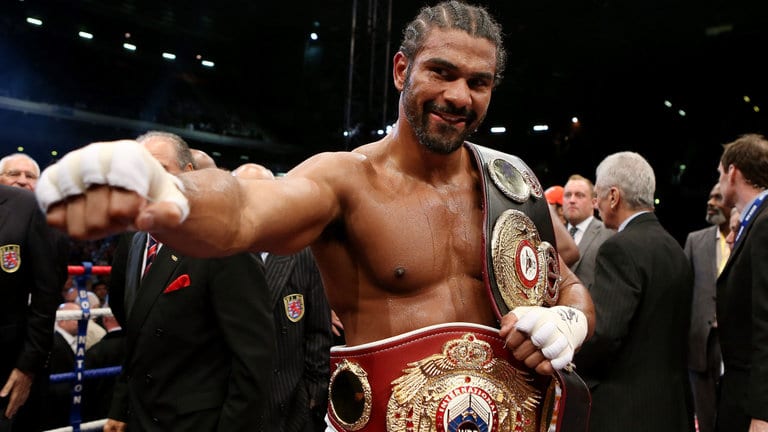 Following Jimi Manuwa's resounding knockout win over Corey Anderson at UFC London, the Londoner was asked by commentator Dan Hardy who he would like to fight next. Ignoring the usual 'I'll fight who the UFC put in front of me' narrative Manuwa listed off a couple of names, the last of which was the most interesting: David Haye.
"David Haye, let's do this", Manuwa said following his first round knockout of Anderson in London's O2 Arena as quoted by The Express. "We're two of the hardest hitters in London. I think that the fight makes sense".
Haye, the former world heavyweight champion in the boxing ring, suffered an achilles injury in his loss to Tony Bellew earlier this month which will delay his return to the ring considerably, though he says he hopes to box again this year and said in an online Q&A on Wednesday that he would love to entertain Manuwa's challenge.
"The answer is a resounding 'yes'," Haye said. "I was very impressed with his quick knock out the other night at the O2 Arena. If any of the mixed martial artists can convert over to be a successful boxer he has definitely got the body shape and style to do so. Yeah we have heard from Manuwa's management and UFC so it is something that we are looking at at the moment.
"Obviously it is a little way off being confirmed. But it is a fight that would unify a lot of the fans from both UFC and boxing and make a mega event."
Haye suggested that the fight take place on the undercard of the Conor McGregor vs. Floyd Mayweather bout, though Haye's injury rehabilitation time will likely rule that out.
Comments
comments