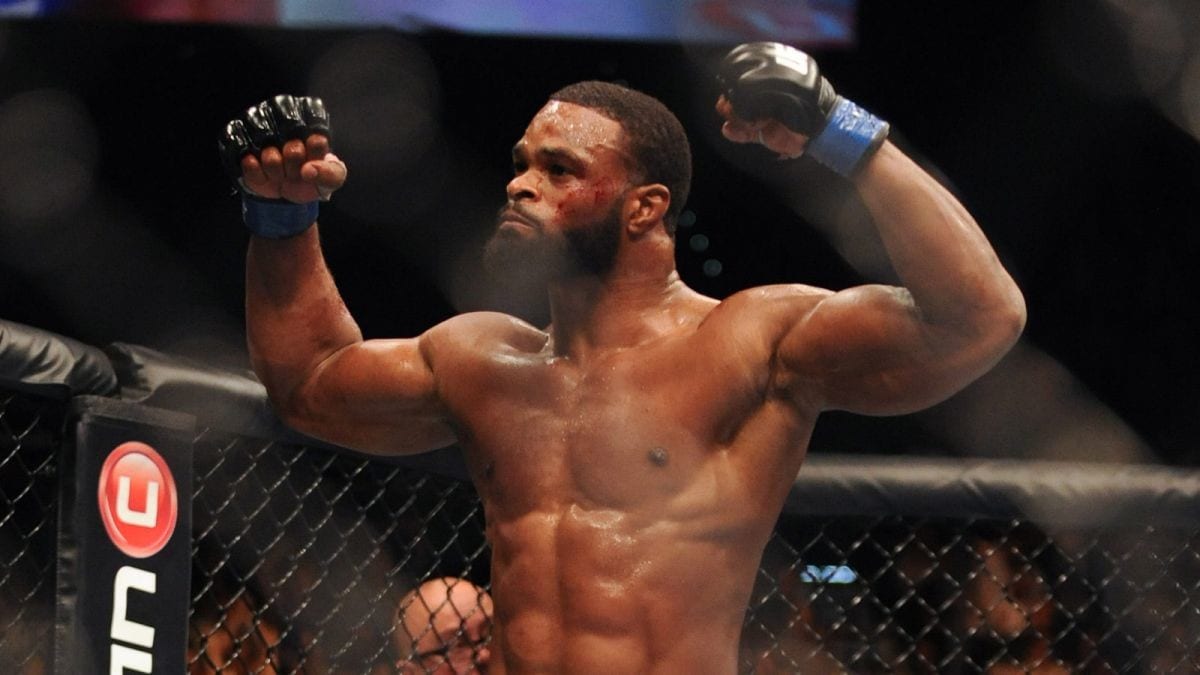 Tyron Woodley isn't necessarily annoyed he isn't getting a fight with the returning Georges St-Pierre — but he isn't particularly amused either.
Despite UFC president Dana White's previous claims to the contrary, St-Pierre appears to be returning later this year to face middleweight champion Michael Bisping. As such Woodley, the champion of the welterweight division where St-Pierre used to rule supreme, has been left out in the cold.
But, you won't hear him complaining.
"I knew what he was coming back for," Woodley said, speaking on his podcast The Morning Wood Show. "I knew he wasn't coming back to do another run and do what he has already done, he already has a name engraved on the record books. He's coming back because he said 'hey you know what … Jon Jones, Conor [McGregor], Ronda Rousey and all these fighters are making all this money, so I want to get in on some of this money'.
"What Georges St-Pierre needs to do is just to be honest. You're not back in this sport to take on the welterweights, prove that you're back and that the king is back — you're not back for that, man. You're here for super fights, you're here to make a lot of money, because you helped build the business model for pay-per-view and there's no shame in that, but just be real."
—
Comments
comments