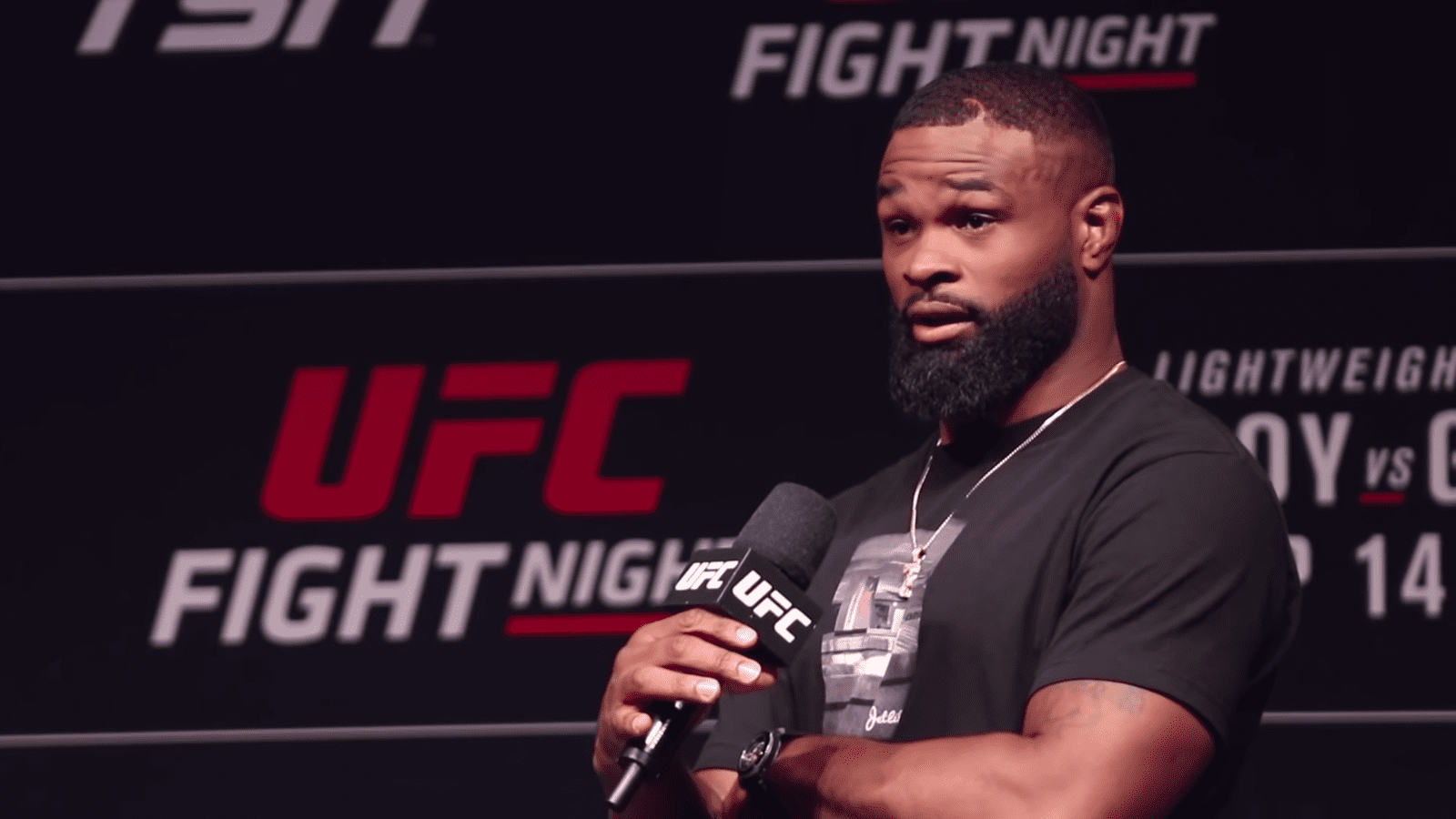 UFC president Dana White hasn't exactly issued a glowing endorsement of Tyron Woodley's skills ahead of his recently-announced August boxing match with YouTuber Jake Paul. 
It was confirmed this week that former UFC champion Woodley and Paul will tangle in late summer in what will be the YouTube star's fourth boxing match and will come just months after Paul defeated Woodley's friend and training partner Ben Askren via first-round knockout.
Woodley is generally considered to be a far sterner test on the feet but after losing his final four fights with the UFC, Dana White says that he is unsure of what Woodley will bring with him to the ring in the Showtime event in a few months time.
"Tyron Woodley has punching power and obviously he's put a lot of dudes to sleep in his career," White said to Mike Swick's podcast via BJPenn.com. "Tyron Woodley doesn't look like the Tyron Woodley of the past that was putting everybody to sleep. He hasn't won a fight in three years, he's going to be 40 years old. But I will give it to (Paul). At least he's stepping in there with a guy who can punch."
Paul has been installed as favourite in the fight, something White explains as being "to do with Woodley's age, and he hasn't won a fight in three years."
"Listen, man. Woodley should knock him out. But again, the Tyron Woodley that you talk about that was the champ isn't the same f*cking guy he was four years ago," White concluded.
Comments
comments