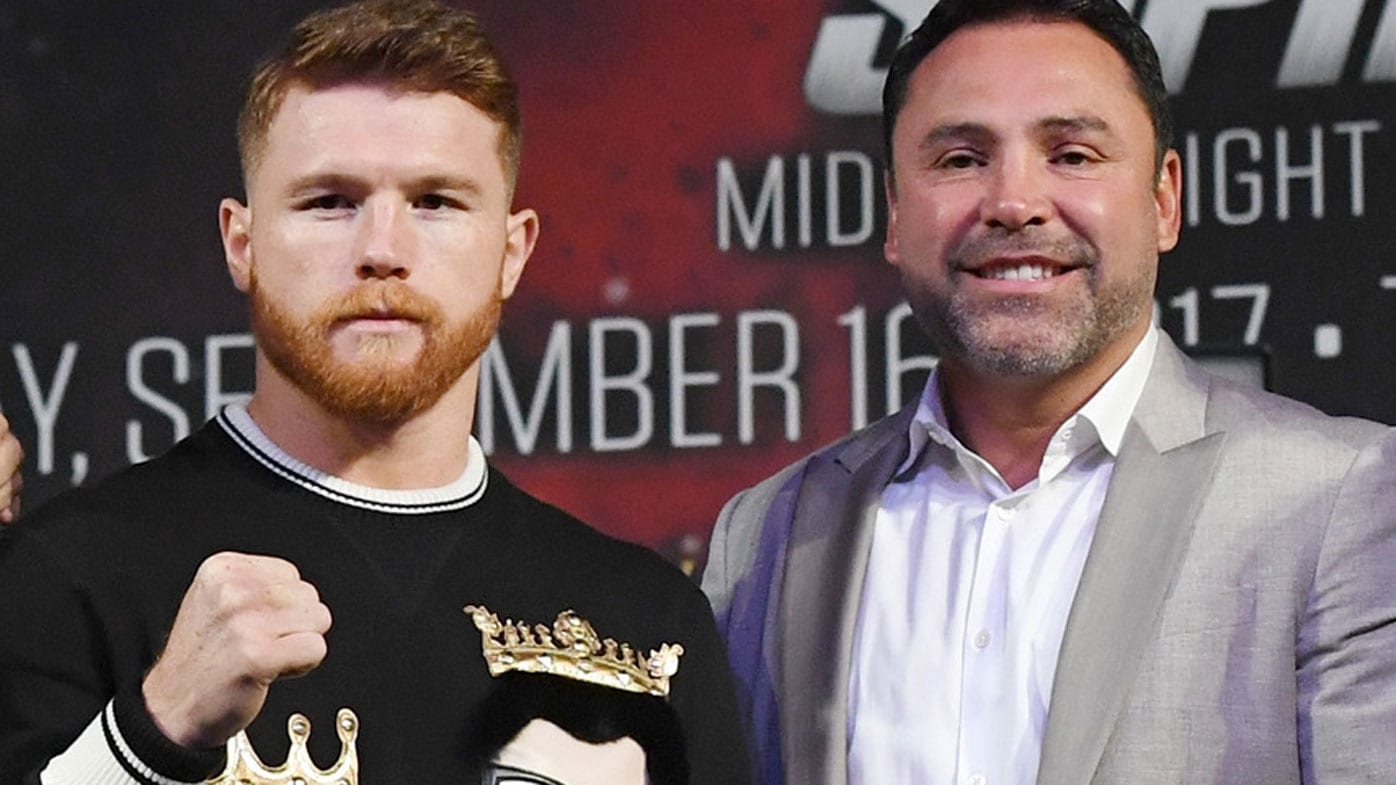 Canelo Alvarez and Oscar De La Hoya's promotional partnership ended under acrimonious circumstances, but only now are we starting to see the pair boil over into the public.
Earlier today, on a social media post that saw Canelo helping a young fighter with some tricks of the trade, De La Hoya took an opportunity to accuse his former charge of avoiding a fight with Jermell Charlo.
"@la_amenaza01 receiving the gift of knowledge from the best PRP fighter, Canelo," read the Supreme Boxing Instagram post. "He's teaching him how to hit your opponent when he is tired and how to feint from a distance[.] Thoughts?"
In the comments? A quick passing thought from De La Hoya, who wrote: "Please, this guy does everything wrong, head up when he throws hooks, on his heels, flat footed. What else? Oh he avoids @twincharlo."
That in turn brought a reaction from Alvarez, who's been on top of the boxing world since defeating Billy Joe Saunders and making himself one of the most active superstars we've seen in the sport in some time.
"Oh really you want me to talk??? Fucking traidor (sic)," Alvarez wrote, before adding, "@oscardelahoya do me a favor and go fuck yourself."
Alvarez also took time to put a number of emojis in his comment, including various kitchen utensils and a hammer, which could potentially be a reference to De La Hoya's publicised sex scandal.
It seems unlikely this will be the last time the two's dislike is aired.
Comments
comments