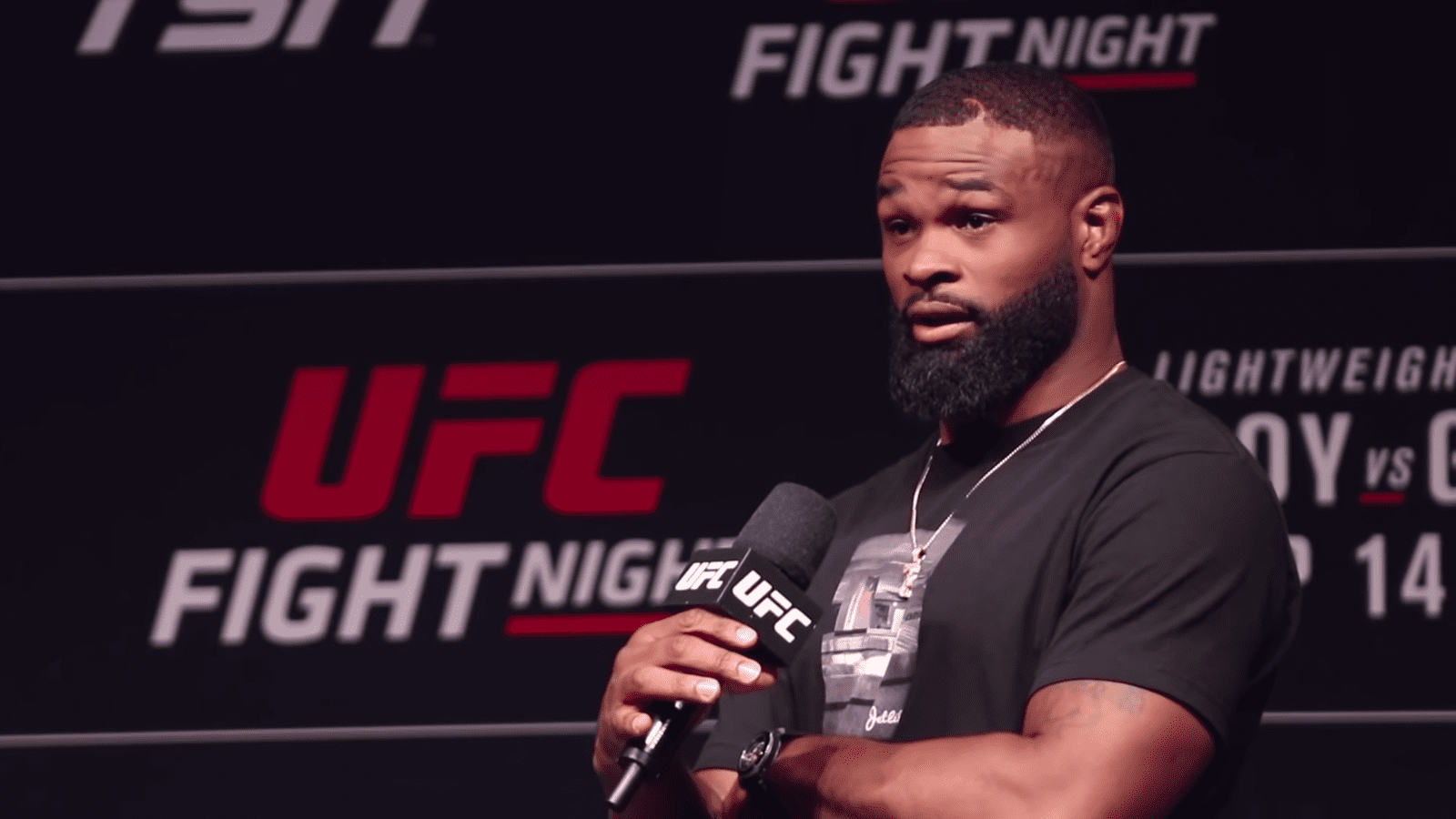 The first fight, Tyron Woodley says, was an anomaly.
After running roughshod through the UFC welterweight division, knocking off contenders like Darren Till and Demian Maia in the process, it seemed as though Tyron Woodley's combination of thunderous, quick strikes and a legitimate wrestling pedigree would be sufficient for him to reign over the 170-pound division indefinitely.
But then came 'The Nigerian Nightmare' Kamaru Usman. Their fight last March was marked by Usman dominating an unusually gun shy Woodley through five round en route to the title changing hands but what was perhaps more surprising was the ineffectiveness of the then-champion on that night at UFC 235.
And he claims that it won't happen again.
"When you watch the Kamaru Usman fight, I don't have to watch it. It was a silhouette of Tyron in the Octagon or something happened when I jumped up and stomped down, I think my spirit left my body," Woodley said at a recent Q&A event via MMA Fighting. "I can give him credit for what he did. He stayed focused, he executed but we all know that wasn't Tyron Woodley.
View this post on Instagram
"So I don't have to go back and watch the film and say the chain wrestling [affected me]. I'm a Division I All-American [wrestler], not Division II. I'm not knocking that but it's a way different level. When you think about striking, when you think about my resume, it's not that he did something so great that I couldn't keep up with. It's just the fact that it's one of those nights when you walk out there, everything feels perfect and you get close to your opponent and the battery pack is snatched out of your back. That's really what I felt like.
"Kamaru Usman skill set wise on paper, I'm a nightmare for him every day of the week," Woodley said. "What happened in the Octagon is one, I never make excuses. I walked into four world title fights with the weight of the world on my back, personal issues, injuries, I never healed from the injury before, but you guys never hear about that but the second I go out there and I fight and I'm not the characteristic Tyron Woodley that you see, immediately it's music that's distracting me. It's movies that's distracting me. I've been doing this same thing forever, you guys just never hear about it."
View this post on Instagram
If and when they do meet again, Woodley says his strategy is a simple one.
"All I have to do is fight. I don't have to do nothing different. I wouldn't even watch the film. There's no point. Just go out there and fight."
 Woodley is expected to face Leon Edwards in his next bout, while Usman will be challenged for the welterweight championship by Colby Covington in December.
Comments
comments