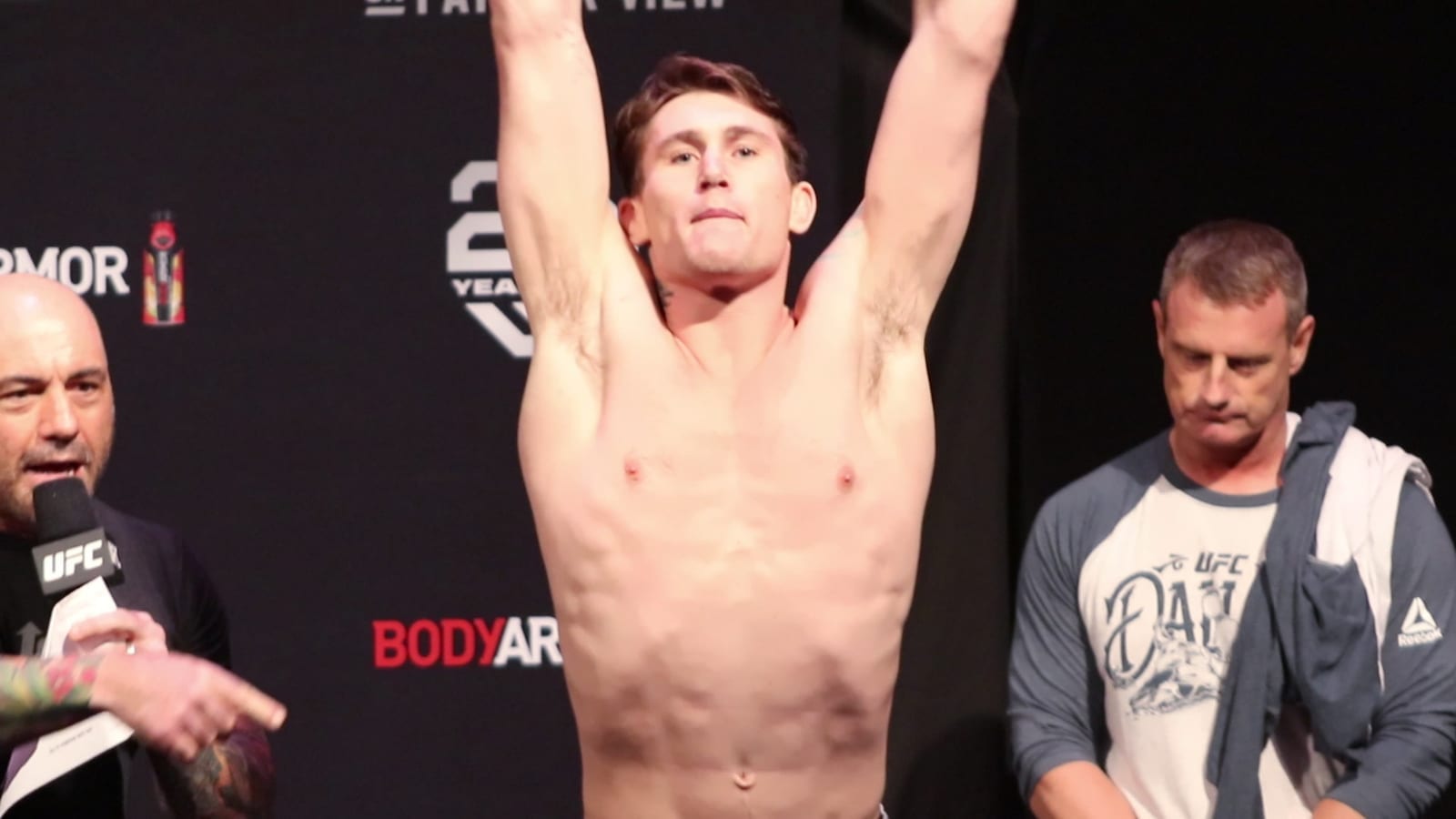 Darren Till has no qualms in saying it, being knocked out by Jorge Masvidal rocked his confidence.
The UFC welterweight turned middleweight meets Kelvin Gastelum on November 2 in his first fight since a stunning second round knockout defeat to Masvidal back in March. It was Till's second loss in a row, and his first in such a fashion.
For Masvidal, the Till victory was the ignition under a spectacular year, as he went on to knockout Ben Askren and get booked in a huge fight with Nate Diaz. For Till, he hasn't been seen since the defeat until his contest with Gastelum was announced. It was time, he says, spent finding his fighting fire again.
"It hurt a lot for a while. A lot of guys say, 'I wasn't bothered', but it hurt. Just because, I just know what could have been after that fight," Till said, speaking with BT Sports. "It could have been title, back in there, and a lot of stuff. I even said to coach Colin, win or lose this fight [with Gastelum], I wanna be straight back in the gym to fight again. But it never quite went that way, I just sort of fell off the wagon.
"All my life, I've had this crazy confidence that I'm just this superhuman being inside that Octagon and in life and it got knocked a bit. I'm not ashamed to say that. I want to get that back. It's there, I'm still that confident guy that if you put me in front of everyone, I know I can beat them. I know there's something in me that can beat everyone. I've got that technique, I've got that will. It got lost a bit after the fight, so I just had to find it."
While Till is expected to perform better at 185-pounds now he's no longer set to do the ridiculously draining weight cuts that got him to welterweight, Till himself says he doesn't intend on using the new size as the main factor in his fighting.
Instead, he wants to continue to hone and craft his techniques and skill rather than just hammer heavy shots in.
"Me and Mike Bisping share the same mindset about this," Till said. "We're very much against like, cheating. Steroid juicing. I always set out and said technique will always overcome strength. I always believed in that. Obviously the one potshot can always land and then that's all she wrote, but in my opinion, technique will always overcome strength. And I can tell you now, as Nate Diaz famously said, 'They're all on steroids'. They probably most of them are, but I just believe in myself and my technique and my crew who are all behind me.
"No need to do any of that. Just pure, flawless technique."
Comments
comments