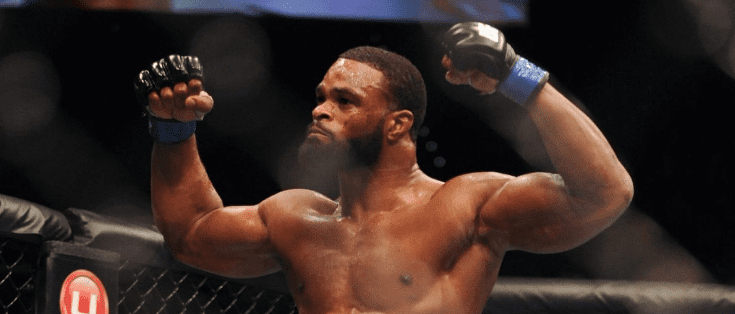 Tyron Woodley might be missing out on a chance to punch his rival Colby Covington come this September, but the welterweight champion is still looking at the silver lining when it comes his next title defence against Darren Till.
Till and Woodley are set to meet at UFC 228, September 8 in Dallas, Texas, and the title holder believes Till's famous forward aggression will force him to behave in the same fashion.
"You know Darren Till is just a vicious striker," Woodley said, speaking on UFC on FOX. "Anytime I fought the type of guy to bring tenacity to the table, I've always rose to the occasion — Carlos Condit, Robbie Lawler. Those are fighters that really get you up, and really get you motivated to go out there.
"Colby Covington was just somebody that everybody wanted to see get his ass whooped, just because he spoke so much crap, he talked so much trash he wasn't even good at it. He wasn't even the most challenging fight in the division style wise, it was a fight that fans wanted to see someone teach him a lesson, and I just so happened to be that Huckleberry.
"But Darren Till is a young fighter who is hungry, he don't have anything to lose, he's excited about his chances to get my gold and that excitement, I remember that very well, being a young, hungry fighter. So I'm just going to dig back and grab that old Tyron Woodley that woulda bit somebody's head off for the strap, and I'm going to teach this young boy a lesson."
—
Comments
comments