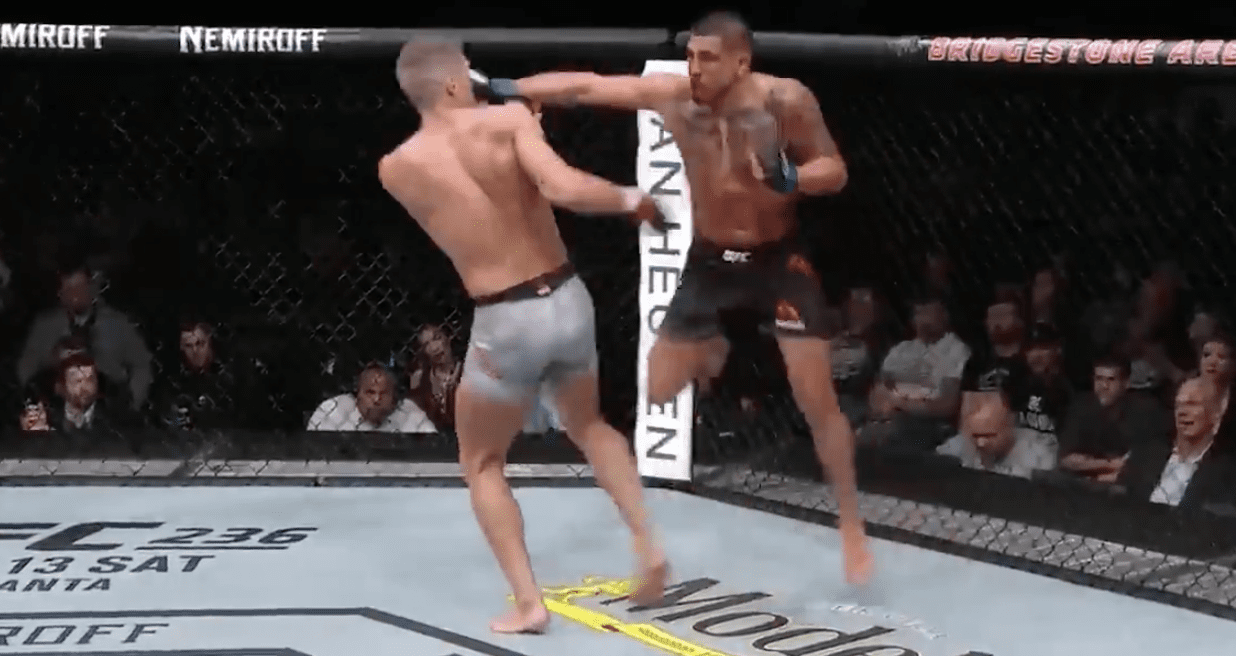 UFC President Dana White was very impressed by Anthony Pettis' Superman Punch knockout win against Stephen 'Wonderboy' Thompson — and couldn't resist throwing a little shade at former welterweight champion Tyron Woodley while doing so.
Pettis became just the third fighter in UFC history to win fights at featherweight, lightweight and welterweight (alongside Conor McGregor and Kenny Florian) in the UFC Nashville featured attraction on Saturday night. Pettis employed a successful gameplan in his welterweight debut, connecting with a series of low kicks with the intention of stifling Thompson's movement.
Such as is his wont though, Pettis opened up his box of tricks to catch Thompson with the leading Superman Punch technique, immediately sending him to the canvas and Pettis into the win column.
"Pettis was a +385 underdog, huge underdog. I loved his gameplan from the beginning," Dana White said of the fight on the ESPN+ post-fight show via MMAFighting.
"I'm assuming — I don't know this — Duke Roufus studied 'Wonderboy' and the way that he jumps with his karate movement, it's hard to block leg kicks, so he started busting up the legs early, both legs, on the outside, on the inside, to try to slow him down so he could punch with him.
"Think about this — Anthony Pettis, who was 155 and moved up to 170, was able to do what Woodley couldn't do twice. I mean, that's pretty impressive. And I'm not ragging on Tyron, which is going to be the thing that comes out of this, but what Pettis did tonight is unbelievable against a bigger [opponent]. Look at the size difference with these two tonight."
So, what now for the former UFC lightweight champion? As Dana White says, practically any matchup for a fighter as exciting as Pettis could provide fireworks.
"Listen, I like any matchup for him after what he did tonight," White said. "Very impressive. A very impressive gameplan. He came in, he executed. 'Wonderboy' was busting him up in the first round, the second round. He kept his composure, stuck to [what] I'm assuming was the gameplan — I don't know that — but he looked damn good tonight._
Comments
comments