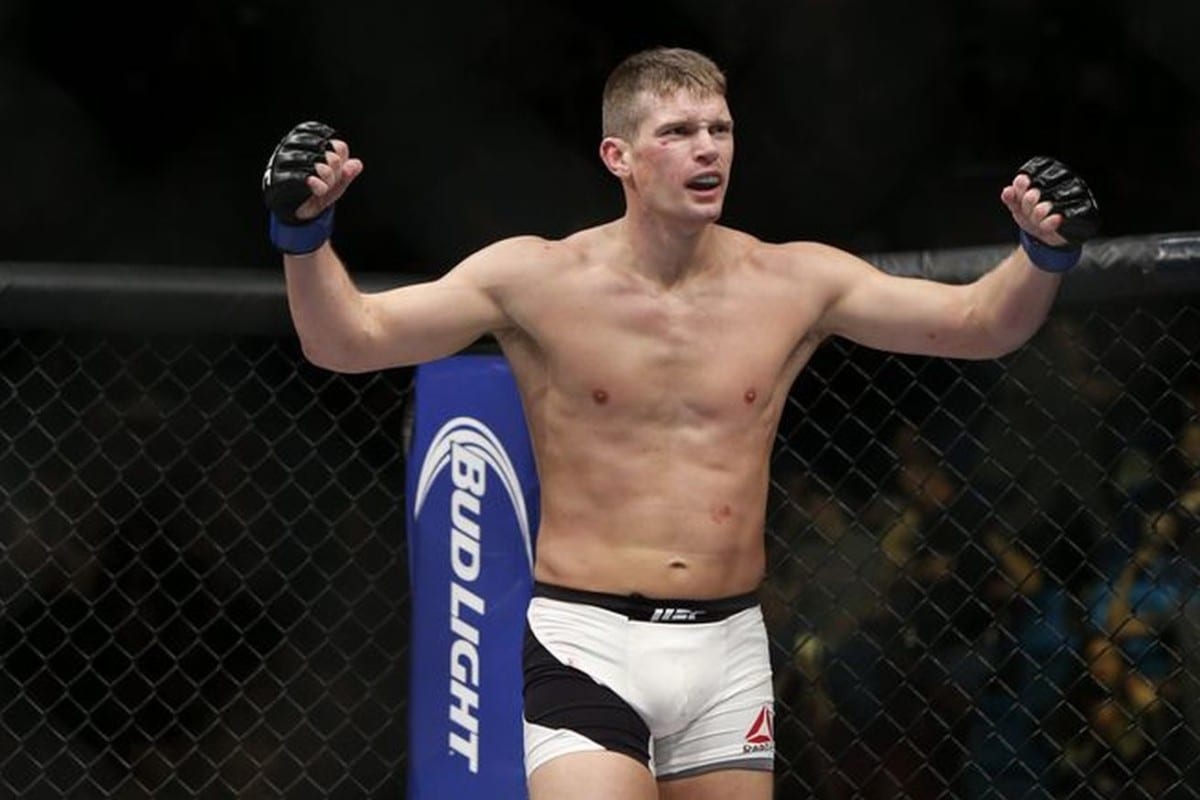 When Stephen Thompson hit the canvas unconscious on Saturday night after a huge superman punch out of nowhere, it marked the first time the striker had been knocked out in his entire fighting career.
For anyone else, that could be a worrying statistic, or an irritating way for a bout to end. For Stephen Thompson, one of the most wholesome men in mixed martial arts, it's just something to appreciate Pettis for.
"After 80 fights I've never been KO'd – this time by a small guy," Thompson said, speaking on his Facebook page after the contest and headed to the hospital. "I can't believe he got me with the Superman punch. Golly. Superman off the cage. It was so ninja I didn't even see it coming.
"I was piecing him up with the jab," Thompson continued. "I was trying to break his arms with the roundhouse kick. I guess the side kicks, I switched over too much. His punches were slow. The heck? I don't remember anything. Next thing I knew I was in the back wondering what happened."
The fight marked Pettis' first outing at 170-pounds and in truth he appeared to be slipping behind Thompson as the fight progressed. With that single superman punch, however, the former lightweight champion immediately put himself in as one to watch at welterweight.
"Hey everyone thank you for all of your prayers and support!" Thompson posted on his instagram. "Congrats to my man @showtimepettis ! You are a skilled fighter and a legend of the sport. As we all know it's part of the game but it's not always about how we win, it's about what we learn from our losses that makes us better fighters and people. I will be back! Boyaahhh!!!
–
Comments
comments