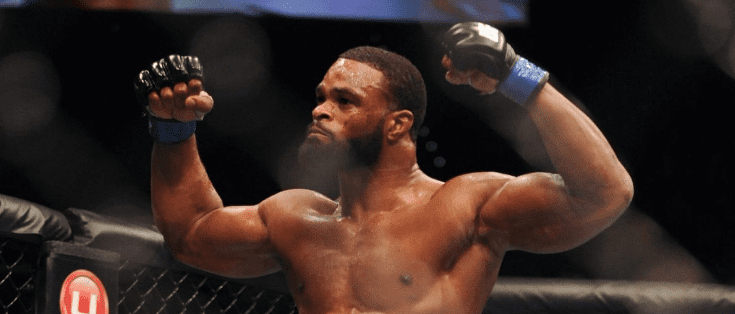 The long-running saga between Tyron Woodley and Colby Covington continues.
Depending on whom you believe, the two have repeatedly been offered a fight with the other only for one to consistently decline. Woodley maintains it's Covington turning down the bouts, while Covington says it's the former who's holding things up.
Most recently, Covington took to social media with a bout agreement, saying Woodley had declined the offer and as such we're missing out on a main event between the two on August 15. According to Woodley, it's not that he's saying no to the fight, it's that he's saying no to Covington's timeline.
"My answer to whether I would fight Colby is eternally yes," Woodley said, speaking to ESPN's Ariel Helwani. "At 96 years old in a nursing home it's yes! He said no six times and now creates a date that works for him? F— out of here."
In Woodley's eyes, Covington's actual signing of the contract came as a surprise, and a turn of events he wasn't expecting. If his rival is serious, the former champion says, they can meet in the Octagon in September or October.
"I literally treated it like every other bluff and told them quit contacting me until this b—- signed a bout agreement," Woodley said. "Never thought he would sign. September/October, I'll get around to exterminating that roach. Let me call the UFC and see what's crackin.
"He declined fights since [for two years]. He's lucky I'm still entertaining it."
Comments
comments