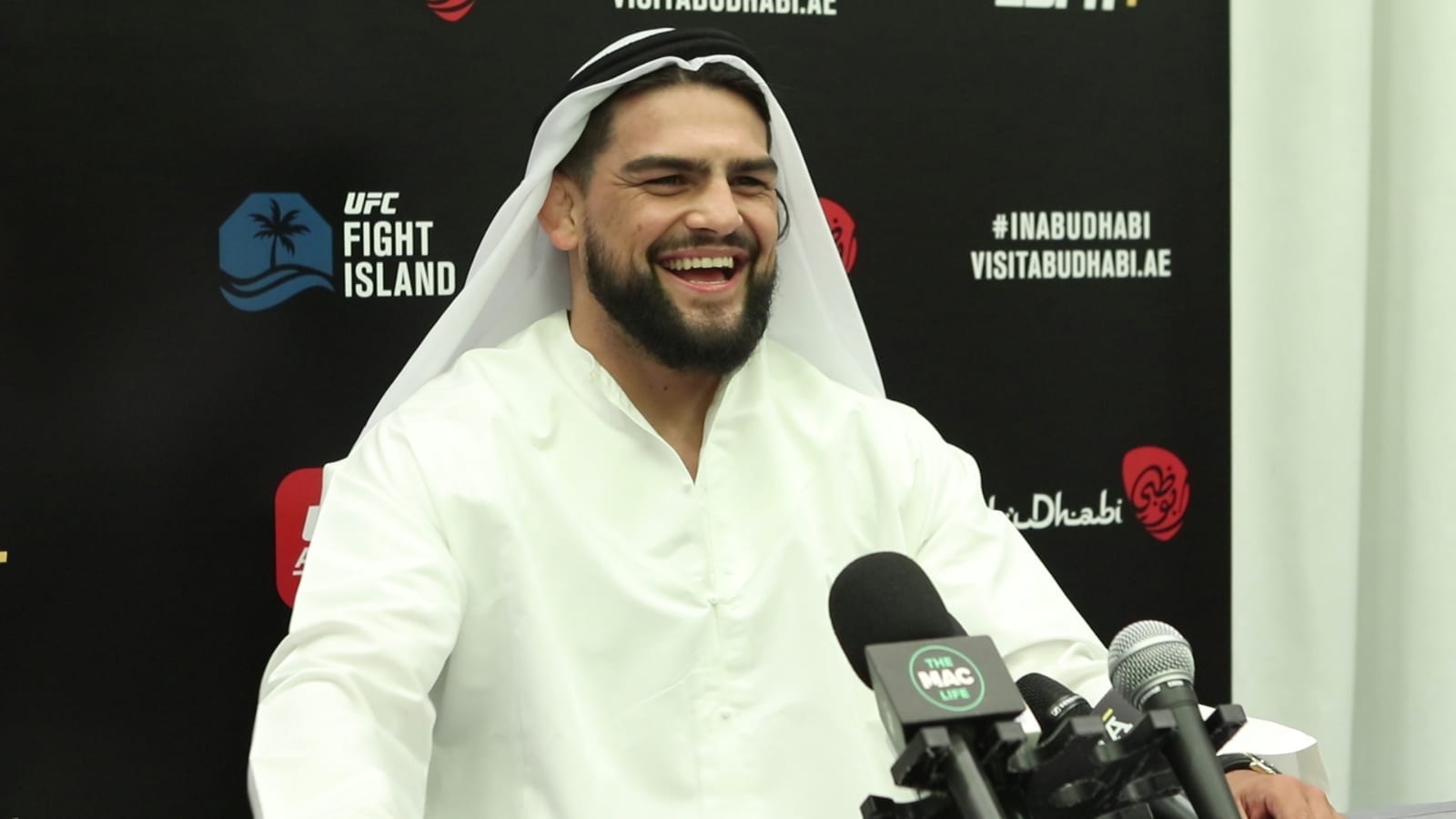 Kelvin Gastelum says he's never wanted to fight a man a second time as much as he does Darren Till.
The two middleweights met at UFC 244 in New York, where Till won a split decision after stifling a cagey Gastelum for three rounds. According to Gastelum, his performance was so lacklustre in that fight, he can't wait to get another chance to meet the Liverpudlian and prove it was a fluke.
"I thought I wanted a rematch before," Gastelum said, speaking in Abu Dhabi. "I lost to guys like Neil Magny, I lost to Tyron Woodley and I felt like maybe I'd like to have a rematch with those guys. But the feeling that I got after fighting Till.. I've never wanted a rematch any more than I want that. I would love to run that back. All respect to Darren Till, he had a great, phenomenal gameplan that night and beat me fair and square. But anybody that knows me, anybody that knows my style and that has seen me in my fights in the past knows that wasn't me fighting at 100 percent.
"I'd love to be able to run it back."
Gastelum meets Jack Hermansson this Saturday, while Till moves on to face Robert Whittaker next weekend in a title eliminator in a fight Gastelum has meant to have had in the past — not that the American is focused on that.
"The results are what they are," Gastelum said. "I lost to Till, he gets to fight the number one guy in the division now, and I just got to work my way back up. I'm not a guy who makes excuses or says this isn't fair. I'm willing to work my way back up."
Comments
comments