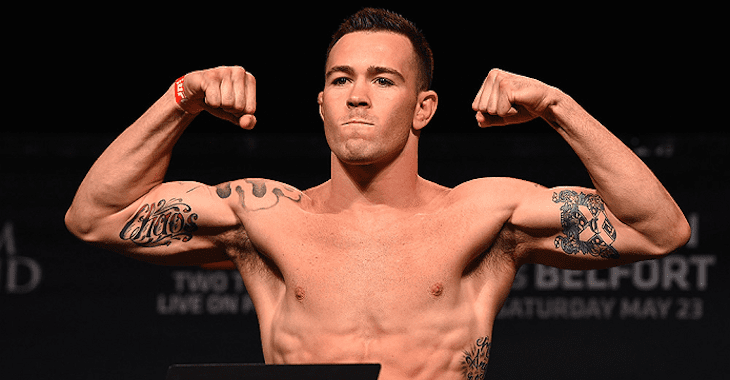 It is sometimes hard to know the full story when it comes to social media back-and-forths between fighters but if we are to believe Colby Covington, a planned ESPN headliner with Tyron Woodley next month won't go ahead after Woodley withdrew from negotiations.
In the past year or two, both Covington and Woodley have stated that the other person has repeatedly withdrawn from talks surrounding arranging a potential fight. Covington is reported to have done so well over a year ago when he didn't agree terms for a title bout with then-champ Woodley, with the fight going to Darren Till instead.
However with Covington keen to re-establish his title candidacy at 170-pound after losing to Kamaru Usman late last year, the MAGA-supporting fighter has thrown shade at his rival by implying on Instagram that Woodley wants no part of a proposed fight between the two next month.
"This was supposed to be your main event August 22nd on ESPN until Tyrone did what his daddy should've and pulled out… AGAIN!" Covington wrote on Instagram.
Woodley was defeated by Gilbert Burns by unanimous decision in May, marking the first time in Woodley's 25-fight career he lost two bouts in succession. A third loss would likely signal the end of Woodley's title ambitions in a welterweight division prime with contenders like Burns and Leon Edwards, not to mentions Jorge Masvidal and Covington himself.
For Covington, he has stated that he wants a rematch with Usman after what he describes as poor refereeing by Marc Goddard in their original fight supposedly costing him the fight, despite losing by late TKO.
Covington vs. Woodley appears to make sense for all parties, so it will be interesting to see how much truth there is to Covington's social media salvo — and if the fight can be salvaged.
Comments
comments