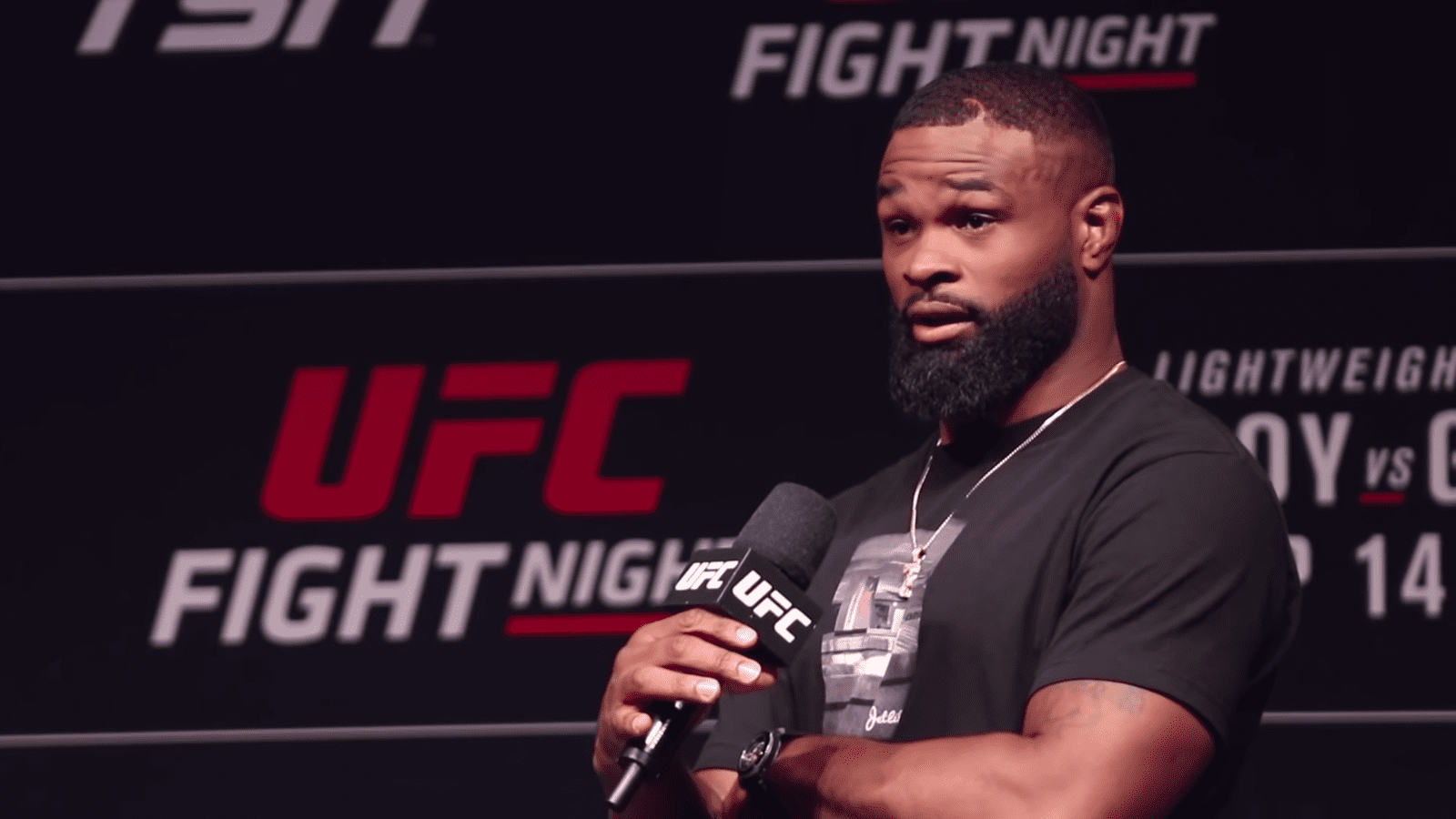 Tyron Woodley says he's more than happy to fight Colby Covington — but he wants to do it as a fully prepared fighter.
The UFC have been attempting to put together the long-anticipated contest, with the pair's rivalry stemming back for nearly two years. Earlier this week, Covington shared a picture of a signed bout agreement, alleging Woodley had pulled out of the contest upon his agreement.
According to Woodley, it's just a matter of time — but that's something he still needs.
"I've accepted the fight every single time they've offered me the fight," Woodley said in an Instagram video (as transcribed by MMAJunkie). "I accepted the fight the day after my fight with Gilbert Burns. They asked me about fighting Colby literally the next day. I said, 'Yeah, let me just let this cut heal, and my legs are sore from getting kicked. But I'm in, let's do it.' Didn't even ask for more money. Just said let's do it because I'm tired of hearing his mouth."
The UFC wanted to hold the matchup in August, but the former champion says he needs more time before he's able to give the Covington fight the preparation required.
"Yes, I will fight him. But I'm gonna do a camp," Woodley said, adding that he'd just been cleared from an eye injury one day earlier. "I'm not gonna go out there and fight Colby Covington without a full camp.
"… I need to reset. And I don't care who don't like it. We're fighters, but I needed to reset, take myself completely out of a camp. I was stretching out a camp for dear life. The camp was over with in freaking March, but I kept stretching it out because I didn't know what the fight situation would be."
Comments
comments