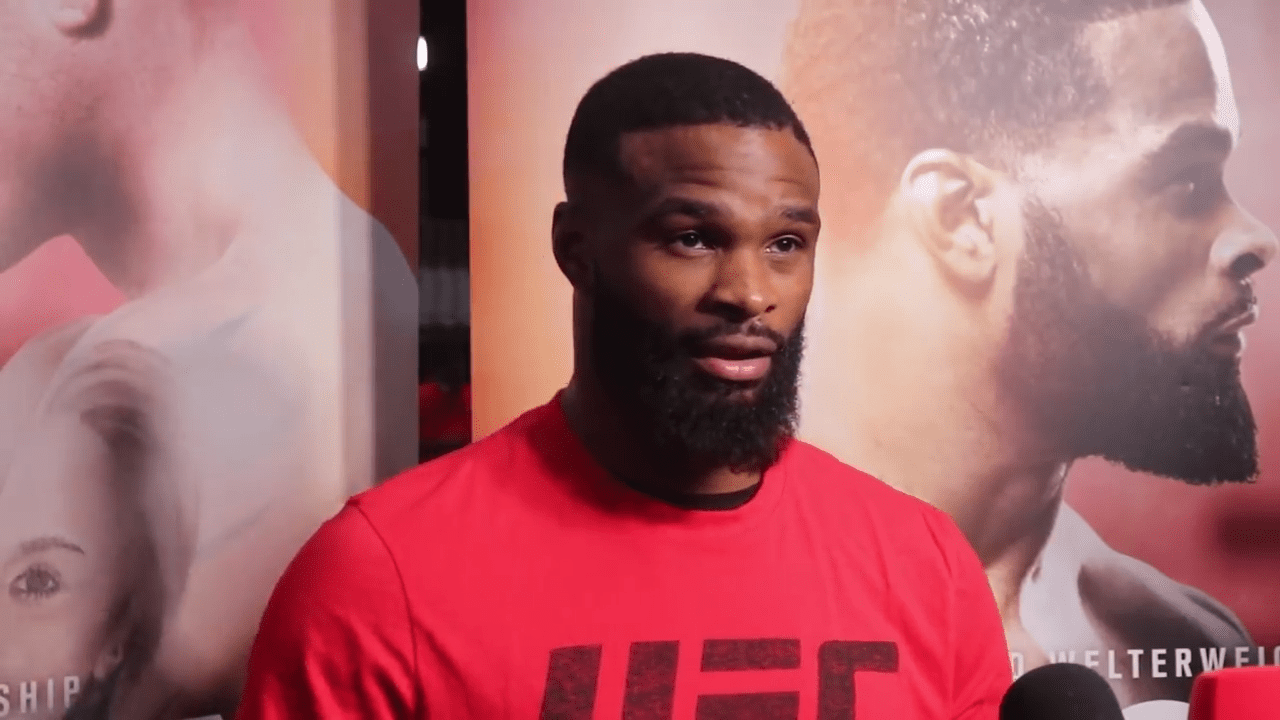 If Darren Till is bored of answering questions about his weight, then UFC welterweight champion Tyron Woodley feels his pain.
A huge part of the conversation heading into this weekend's UFC 228 has surrounded the challenger's ability (or lack thereof) to make 170-pounds prior to fight night.
But yesterday at the UFC 228 open workouts, Woodley refused to be drawn on the potential of Till hitting the scales too heavy, instead stating he was only focused on the elements of the contest he can control.
"I don't really care," Woodley said, speaking to the media. "I can't make him make weight. I can't make him miss weight.
"I can't control this man's weight. I'm tired of answering questions for his weight. He's the one that missed weight. He should answer questions about his own weight. People should want to know what I'm doing, how I'm ready, what I'm going to do different, what you guys expect to see from me, why do I think I'm better than this young buck. That's what I want to focus on. Because, at the end of the day, I'm the one that's the professional. When have you seen the scale tip over 170 on my scale?"
–
Comments
comments