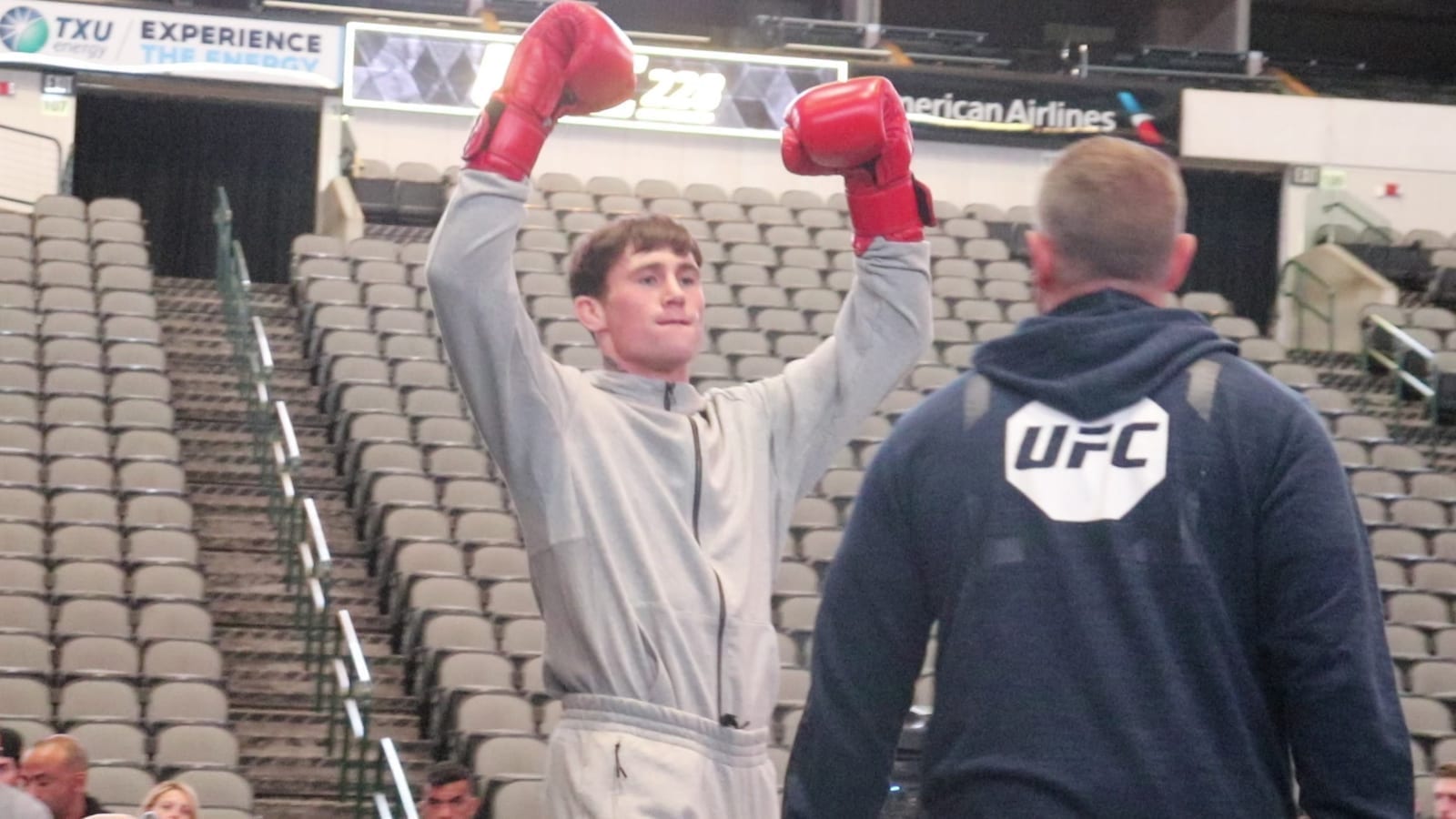 Darren Till has just about had enough of discussing his weight.
And, at the UFC 228 open workouts yesterday in Dallas, Texas, the Liverpudlian was quick to acknowledge the rough upcoming day or two, but equally quick to note that after all that — it's time to get down to business.
"I'm in me moment now where I just want to fight," Till said, speaking to the media. "I live for this. I'm just ready to fight. I'm not ready for anything else. I'm not ready for … I don't think about anything. I don't really care about anything. I just want Saturday to come as quick as possible and for me to show why I'm one of the best fighters alive."
Till meets UFC welterweight champion Tyron Woodley on Saturday, and while the championship fight offers intrigue in various technical areas, most of the conversation has surrounded Till outside of the cage rather than in.
For the Scouser, he's not taking anything lightly. A win over Woodley makes him champion at just 25-years old, as well as catapulting him into a bigger name — potentially nearing mainstream attention in his home country of England.
First, he needs a win on Saturday.
"I say it time and time again, and I'll continue to prove it against the best. Tyron Woodley is, in my opinion, one of the best welterweights of all time, and I will prove that I will beat him and be one of the best myself."
–
Comments
comments