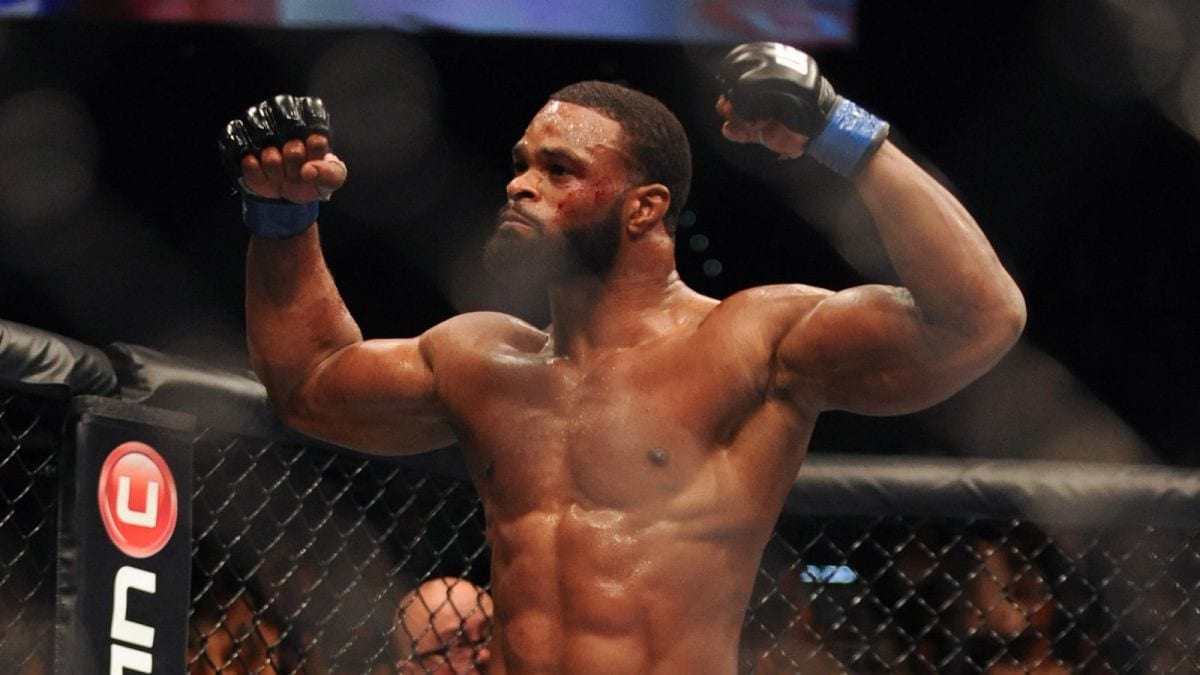 Ever since Georges St-Pierre announced his return was going to take place at middleweight, not welterweight where he originally made his name, the 170-pound champion Tyron Woodley has seemed less than impressed.
Believing St-Pierre would rather face middleweight champion Michael Bisping because he sees Woodley as an unbeatable challenge, Woodley has taken to calling out the Canadian on multiple occasions, saying he wants to meet him in the cage to prove the welterweight division has moved on.
And, speaking on his podcast Morning Wood recently, Woodley expanded on that point of view, claiming that he has surpassed St-Pierre's ability — even if GSP could be considered one of the best 170-pound fighters ever to have lived.
"Georges has been away for three years, almost four," Woodley said. "By the time he gets in there, it's gonna be just a few days shy of four years so the sport has caught up. Whatever advantage he had, whatever degree of separation he created by being such a great martial artist, people have played catchup. I think I've surpassed him. He was a person I looked up to but skill-for-skill, mindset, explosion, power, wrestling ability, timing, strategy, all those things, I feel like I've surpassed Georges and that's why I want to go out there to fight him and prove it."
And apparently that fight wouldn't need to take place at welterweight. According to Woodley, he feels 170-pounds has some organising to do when it comes to its contenders, and so he has a chance to head up in weight to make his mark at middleweight while he waits.
"Win, lose, or draw, I'm gonna want to fight the winner of that fight, Bisping or Georges. Then I'm going to want to come back and see all this fresh new talent in the welterweight division and I'm gonna want to show them a lesson too."
Whether or not that will be allowed to happen remains to be seen. Last week, UFC president Dana White stated that the winner of an upcoming bout between Robbie Lawler and Rafael Dos Anjos would be the number one contender to Woodley's belt. While either man could prove to be a worthy challenger, the UFC aren't shy when it comes to putting contenders on ice to make bigger bouts happen.
Comments
comments