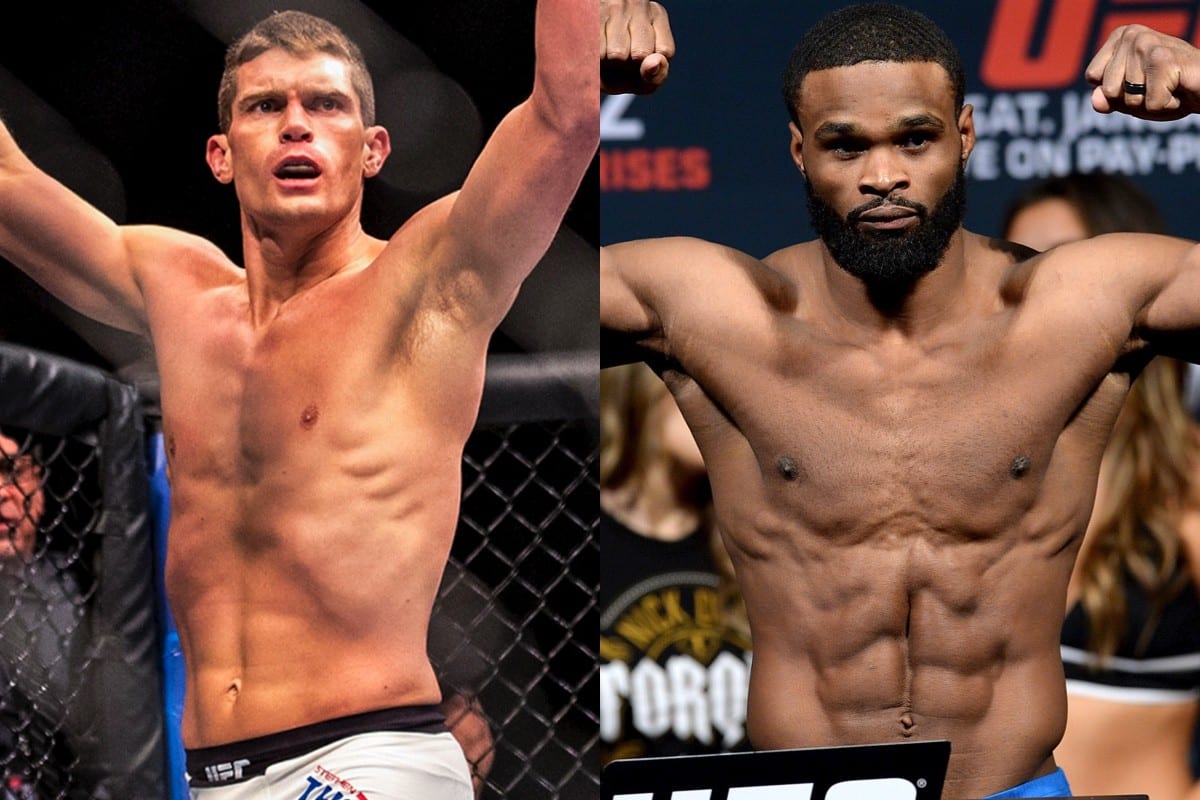 If you are to believe Darren Till, his path to face Tyron Woodley for the UFC welterweight title is set in stone.
The undefeated Brit takes on Stephen 'Wonderboy' Thompson in the main event of the UFC's first trip to Liverpool, Till's hometown, next month. 'Wonderboy', of course, had two unsuccessful title bids of his own against Woodley, a draw in their first meeting at UFC 205 and then a decision loss four months later.
In the course of those 10 rounds and 50 minutes in the cage with Thompson, Woodley knows full well exactly the type of threat that the world class kickboxer brings with him into a contest and, as quoted by MMA Junkie, insinuated that Thompson will make 'light work' of the Englishman.
"[Thompson will] do all my light work for me. All the dudes that think they want a shot at the strap, they've got to go through him, and ain't nobody do it yet. I think Thompson [will win] man, to be honest. I know I've talked a lot of trash about Thompson, more in light joking. But Thompson is a very difficult puzzle to figure out. And it took me a lot of time, a lot of money, a lot of training partners to figure him out.
"I just don't think Till has what it takes to take him out. With that said, I've got to go with 'Wonderboy,' even though he's never said I was going to win a fight. But I'm just going to be a real guy and be honest: I think he's going to win."
Of course, these words didn't go down well with Darren Till.
In his riposte, Till said: "I couldn't really give a fuck about what Woodley says. What does light work actually mean? I don't know what that means. Is any fight light work? Is he trying to say I'm light work? That just doesn't make any sense. To me that doesn't make any sense at all. No one is light work at all. So he can tune in the 27th of May if he thinks anyone is going to make light work of me. I'm going to show everyone."
A little over five weeks and we'll find out for sure.
Comments
comments