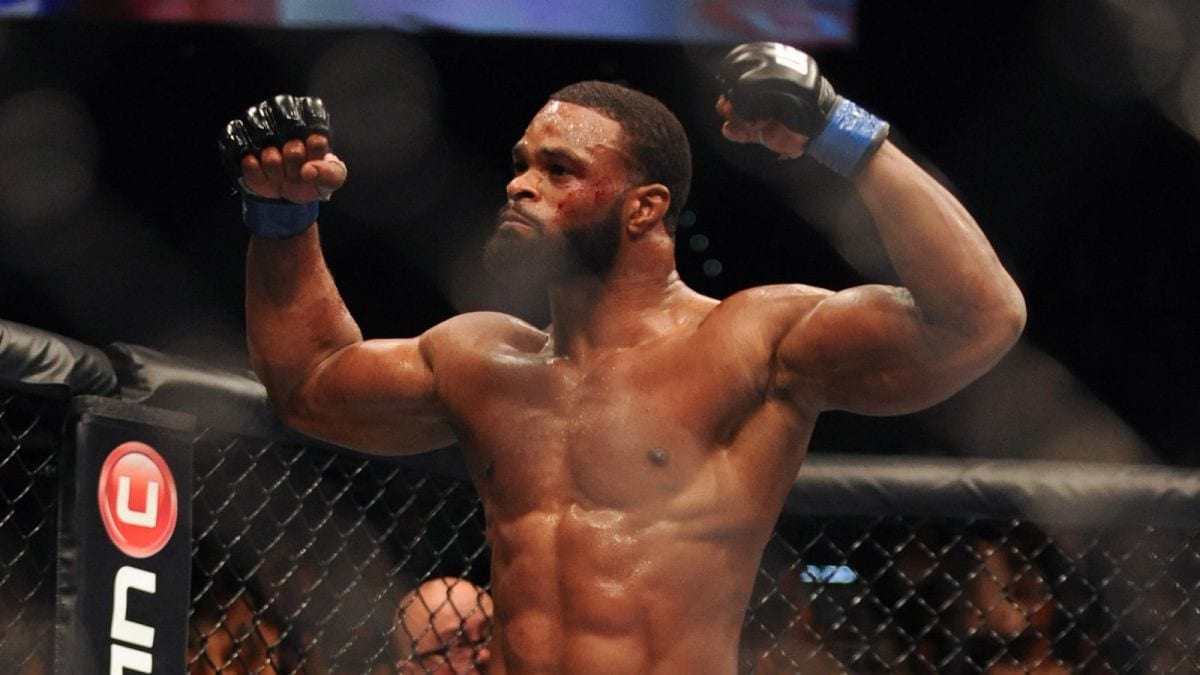 Tyron Woodley believes Ben Askren will only improve after suffering his first career loss against Jorge Masvidal at UFC 239.
Askren was stunningly knocked out in just five seconds to turn his record to 19-1, which also brings his rapid ascension in the UFC welterweight division to a halt. Despite the brutal defeat, Askren's teammate and former 170-pound champion believes the experience will only give Askren something to learn from.
"I talked to him a little bit," Woodley said, speaking with ESPN at the ESPYS. "He's a competitor. I just checked on him, made sure his health was good and gave him his space.
"We've all got to deal with lessons our own way. If you don't learn anything from it, it becomes a loss. I can't help him learn the lessons that he needs to learn from that. I think it's gonna take him having to feel a little bit bad, looking at the mirror like, 'Damn, this shit is reality', and whatever lesson he gets from it, I think it will make him a better man and a better fighter."
In fairness to Askren and Woodley, both men seem willing to admit Masvidal's strike was a well planned decision as opposed to a fluke or freak occurrence.
"He got hit with a flying knee. Nobody expects that to happen," Woodley said. "You'd think [with] instinct you'd move out of the way if you see a flying knee, [but] he got hit with it. He ducked his head, too.
"The guy comes running forward, and you duck down looking for a shot, that's the price you pay."
Comments
comments