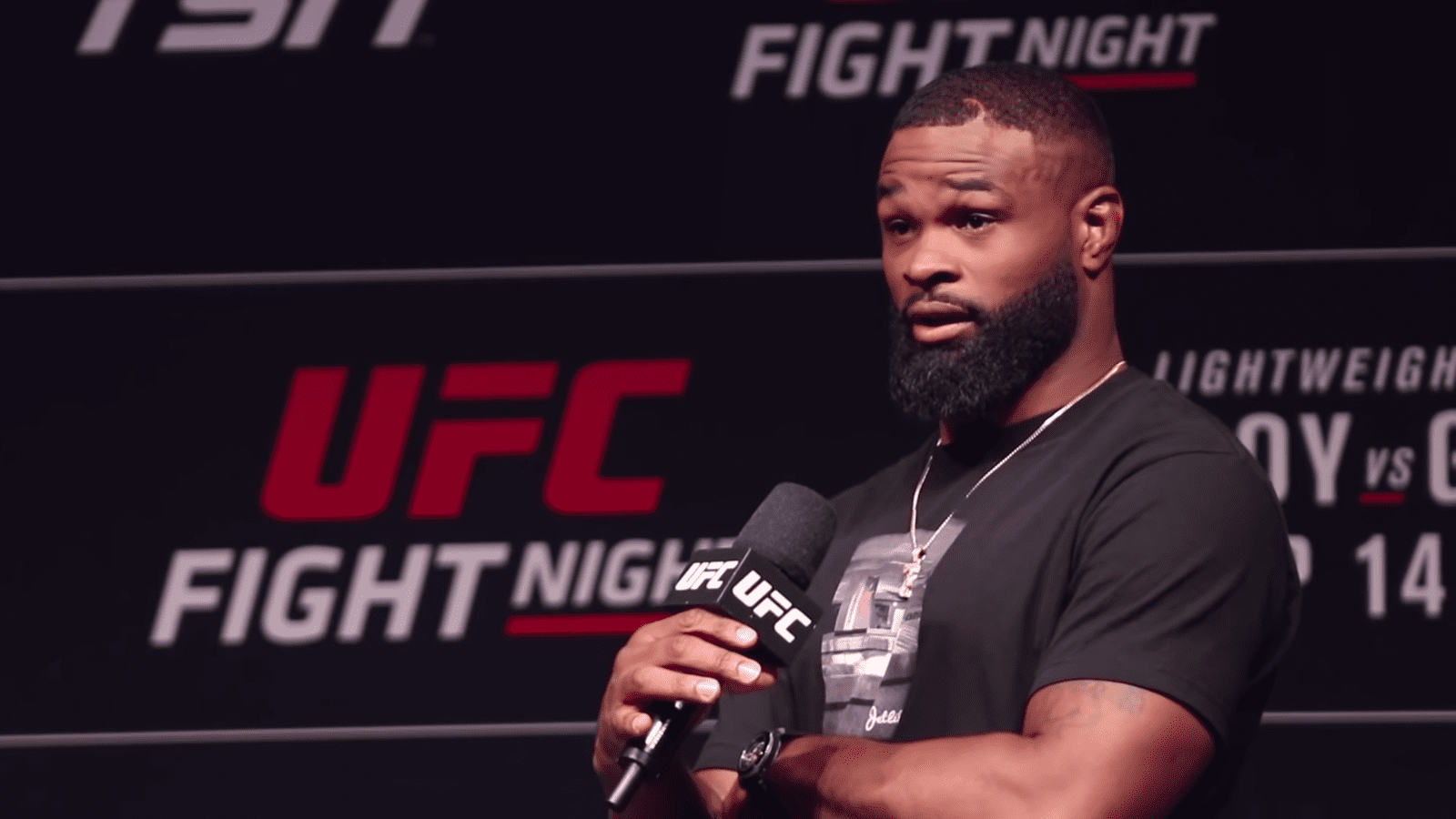 Tyron Woodley ruled over the 170-pound division for quite some time, and now he's looking from the outside-in at the title picture, he's starting to get a little bit irritated with how things are playing out now he isn't champion.
Woodley lost his title to Kamaru Usman in a disappointing performance in March last year, and since then has been uncertain about which way his career was about to go. After prolonged negotiations, the former champ agreed to a bout in London with contender Leon Edwards — despite the fact Edwards has been guaranteed a title shot with a win and Woodley himself hasn't.
It's a situation that Woodley isn't letting go by unnoticed.
"This sport is about being the best of the best, and [with] the world title belt, before they started incorporating new belts and doing different things, you were supposed to be the top dog," Woodley said, speaking on the Ariel Helwani MMA show. "And in no other sport are you going to see Stephen Curry making less than somebody because they're talking crap and they're wearing a fly suit to the presser. No, he's going to make the most because he's draining threes in your face."
In line with that thinking, Woodley is also unappreciative of Edwards' recent trash talk, believing the Englishman has done a complete turnaround on his own character. Because of Edwards talk, along with names like Conor McGregor and Jorge Masvidal's success with their own style, Woodley has a point to prove.
"This fucking division is getting so corny, and it's starting to irk me so bad. I just really need to come back and try to fuck everyone up," Woodley said, speaking on the Ariel Helwani MMA show. "I'm so annoyed with everyone. When I get to that point, it's a very, very dangerous point. When I was fighting Darren Till, everybody was talking about how young he was and how old I was and how focused he was and how I was doing all this other stuff. [People were saying] He don't even care about his kids in Brazil, and he's the next Conor McGregor … What happened is he got his ass whooped bad. It was probably the best performance of my entire career, and I take this more personal than I do Darren Till."
Comments
comments