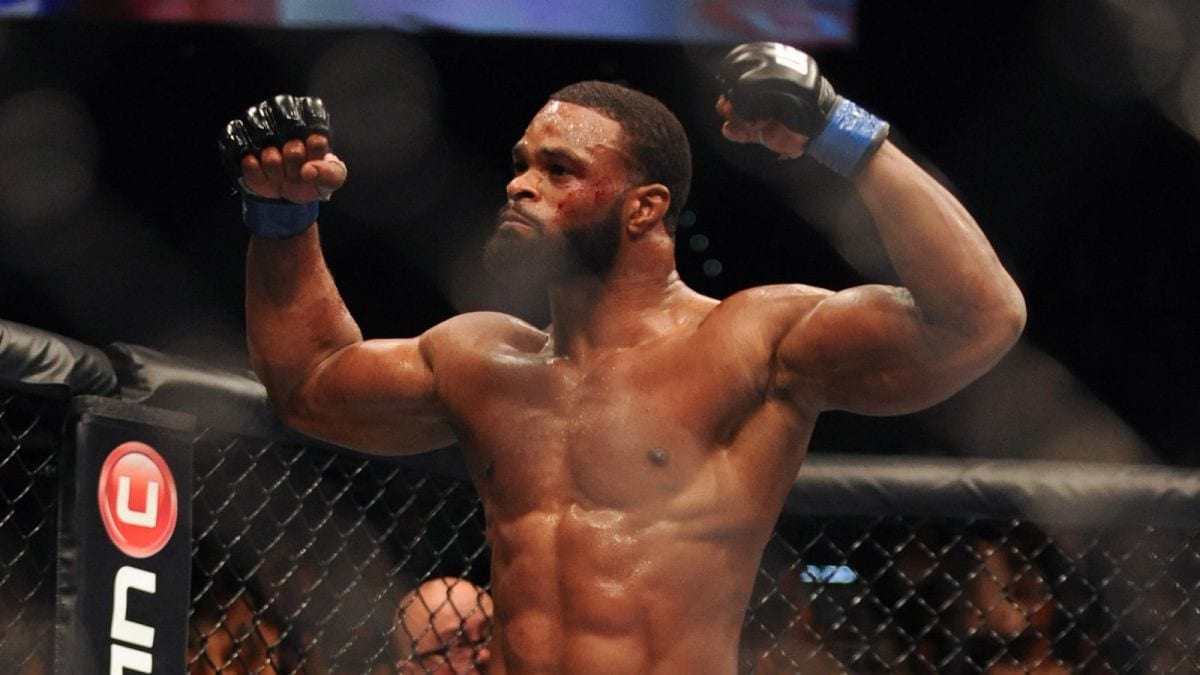 Tyron Woodley wants his contest with a big name, and he wants it now.
Earlier this week, the UFC welterweight champion was reported to be in talks with the UFC about a stunning out-of-the-blue contest with Nate Diaz. Since then, it seemed as if the discussion between the parties had slowed. Today, Woodley went on TMZ Sports programming to angrily call out Diaz, suggesting he was scared to face the champion in the ring.
"I'm fired up about people that tell you, 'Don't be scared homie,' and then they're scared, homie," Woodley said. "Not a possible fight. A 50-percent completed fight. You got one half of the party that's been offered, that's accepted, that's out here with their bag at Wildcard Boxing getting punched by world champions. Then you got the other side that's got a whole bunch of excuses. So, that's what I'm kind of fired up about."
According to Woodley, who was last seen in a razor thin victory over Stephen Thompson, Diaz is guilty of acting tougher than he really is.
"Because guys in our sport bump their gums quite a bit and they get you to think they're these huge tough guys," Woodley said. "They're these gangsters and they'll fight anybody, any time and then when you get in front of a person like me, then the crickets start to come out and they don't really want to fight. It happened with [Michael] Bisping, it happened with Georges St-Pierre, with Conor McGregor, it happened with Nick Diaz, big brother, and now it's happening with baby brother so I guess it's in the bloodline."
—
Comments
comments