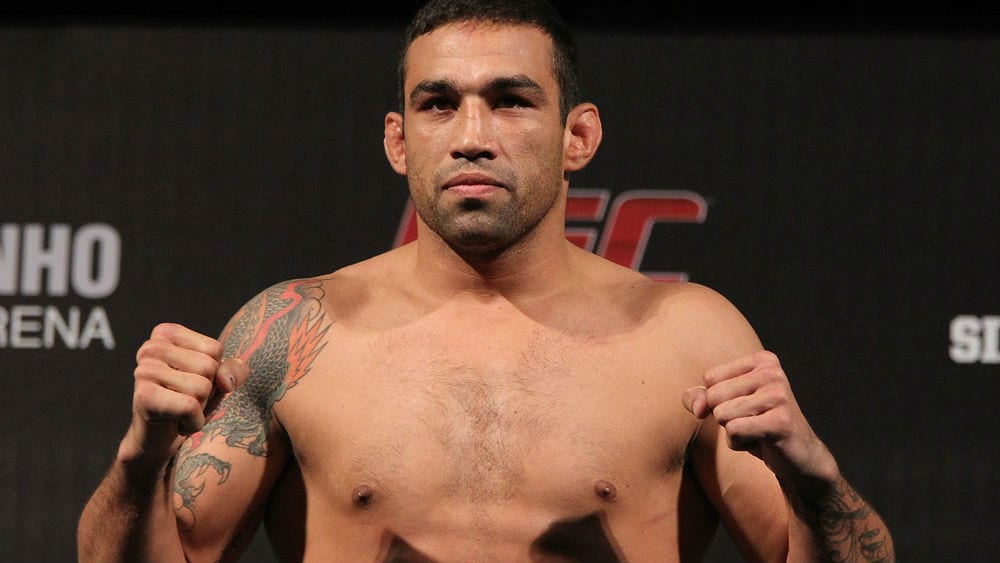 The Colby Covington – Fabricio Werdum saga continues to twist and turn.
The two UFC fighters were involved in an altercation in Sydney, Australia yesterday, resulting in Werdum being seen on video throwing a boomerang into Covington's face. Covington then posted his own live video stream to his Instagram, which showed him insulting the Brazilian, at one point referring to him as a gay slur.
Both men have offered different perspectives on the incident, with Covington suggesting Werdum punched him, while Werdum claimed it was actually Covington who started the fray by hurling abuse at Werdum in regards to his nationality. Fans will remember Covington's controversial post-fight interview in Sao Paulo recently, where he called the Brazilian crowd "filthy animals." He repeated the jibe on his live stream.
Now it seems Covington is getting ready to up the anti.
According to multiple reports, Covington is pressing charges against Werdum — who headlines Saturday night's event — for what he deems a physical assault. In a statement to MMAFighting.com, Covington said:
"He fucked up. There's video and I speak the truth. He will be exposed soon, probably end up in Australia prison. … He wrote a check his ass can't cash. He's on video so all his lies will be told soon."
While no names were mentioned, it appears the New South Wales Police Force have confirmed charges have sought in a post to their Facebook and website describing an incident involving two men and a boomerang.
At this time, it's unknown whether the incident will affect Werdum fighting this Saturday night against Marcin Tybura.
Comments
comments