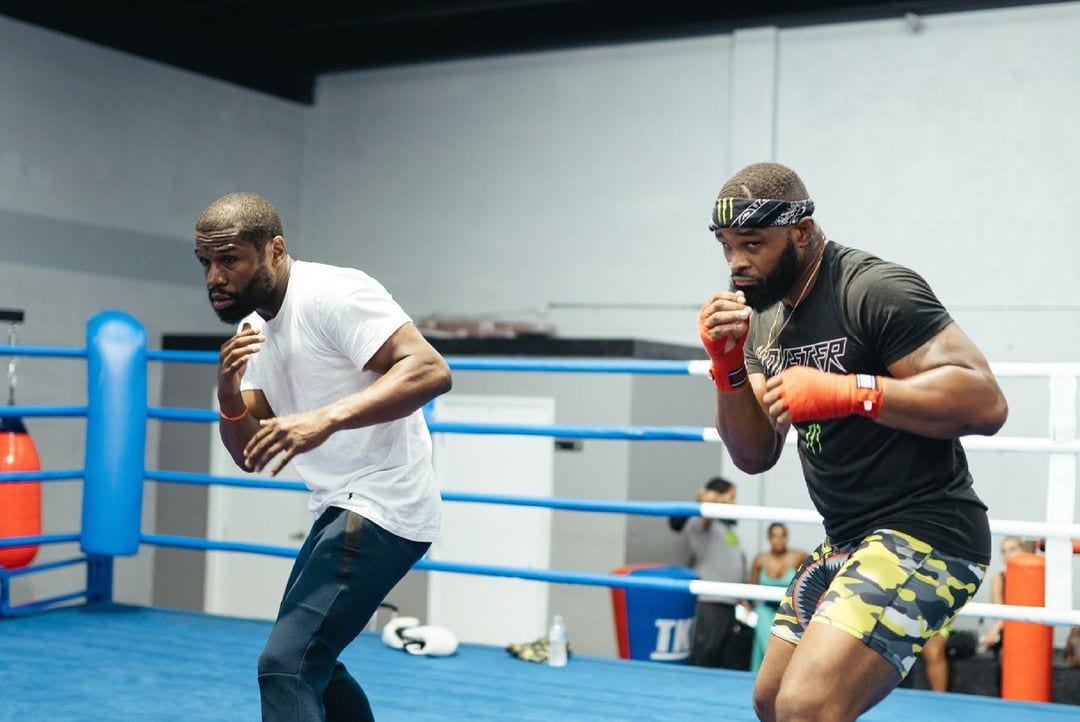 Tyron Woodley said Floyd Mayweather had offered him an invitation to train with him ahead of his boxing debut against Jake Paul, and it seems the invite has been taken up.
The two men were both in Miami ahead of Mayweather's exhibition match with Logan Paul, where the undefeated boxer told the gathered media: "I'm gonna make sure I get in camp and I'm gonna train him for this fight. I want Tyron Woodley to come to Las Vegas and work with us."
While Floyd has a history of maybe inserting himself into stories to gain press attention, former UFC champion Woodley was quick to confirm it.
"They just texted me, let's do it," Woodley said during fight week. "I just talked to him today. For sure, why would I not train with the greatest boxer of all-time? He's already my dog. We've been talking about training anyways, so for sure, definitely going to take him up on that."
Today, it's come to pass, with Woodley posting images of the apparent first workout with his idol.
Baaria – arablionz Full Episodes and Clips – TV.com
–
Comments
comments