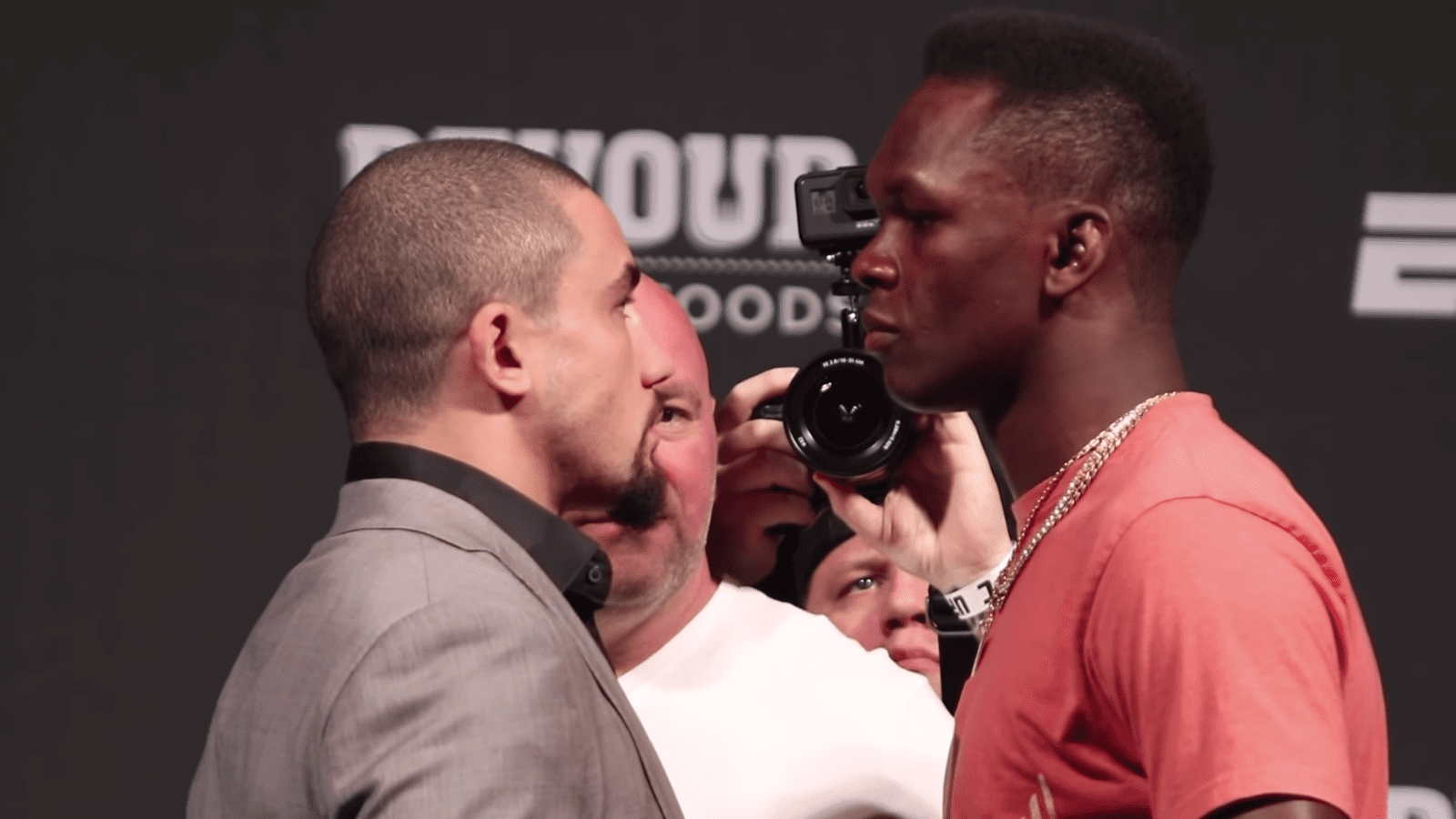 Robert Whittaker says Israel Adesanya got in his head prior to their first contest, and it affected his performance in the Octagon.
Whittaker has made no disdain of his dislike for the middleweight champion in the past, but this is perhaps the first time he acknowledged it hampered his ability to fight to the best of his capabilities on fight night. Indeed, speaking on Adesanya today, the former champ almost went out of character with some of his words, considering his usual reputation as a relaxed fighter who avoids trashtalk.
"Lets not talk too much about Israel because I think he's a piece of shit," Whittaker said, speaking with The Howie Games. "He's just a shit person. A shit person. Ah, a piece of shit is too rough. Too harsh. He's a shithead. There that sounds better. He's a shithead. I don't like him, he doesn't like me. Two cats from two different paths that don't get along.
It did, because the last fight I was kind of very emotional. I was in a bad place for the sport itself, for my career. I got a bit emotional in that fight because I don't like him very much and on top of everything else that was going on. Lost my cool. I wasn't really fighting like I should fight, like I normally fight. Props to him, he got in my head. I just think he's a shithead."
The two men are set to rematch later this year.
–
Comments
comments