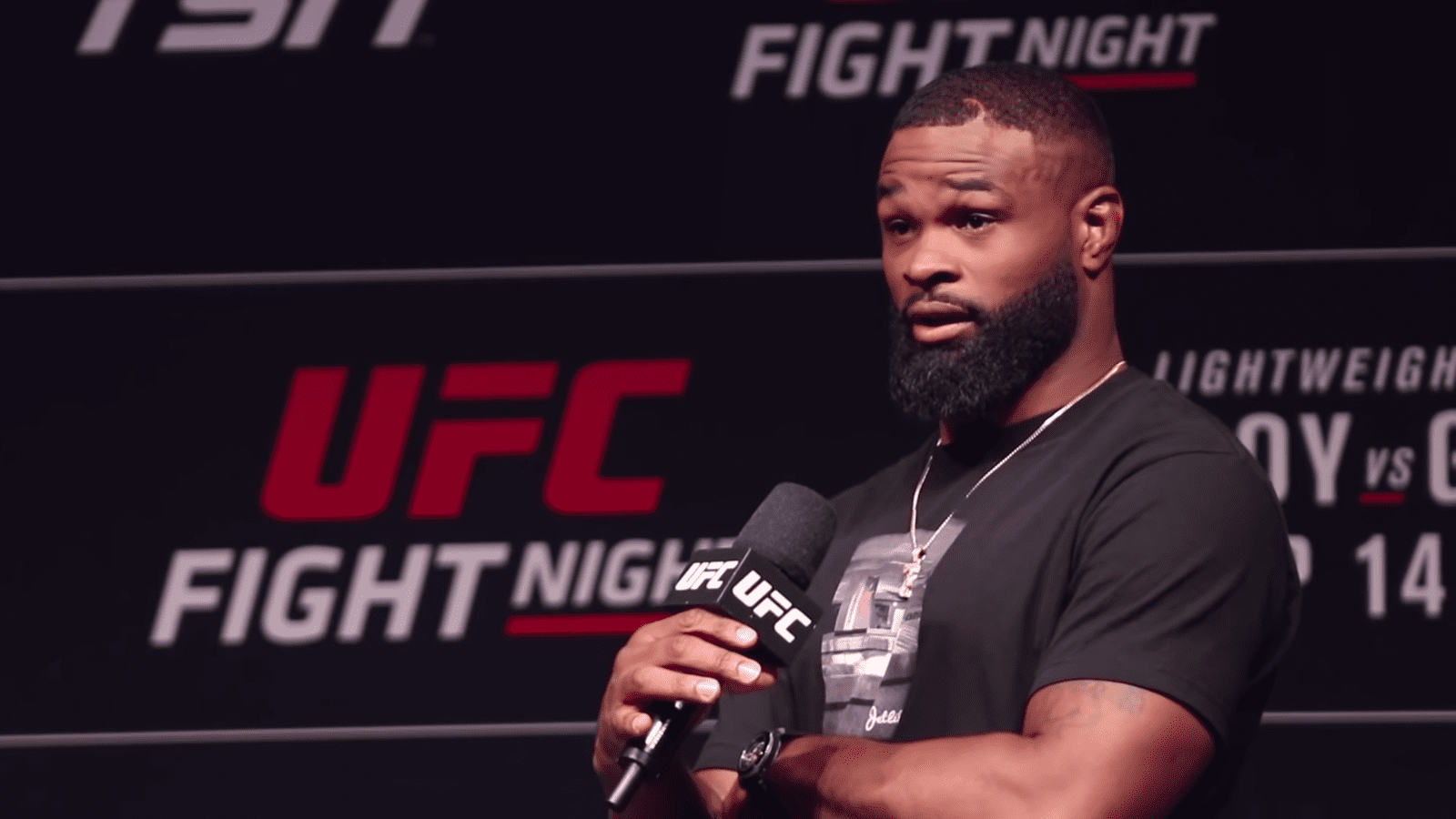 Tyron Woodley has been left confused by Israel Adesanya's decision to move to light heavyweight… but not in time to fight Jon Jones.
Adesanya meets 205-pound champion Jan Blachowicz at the upcoming UFC 259 in an attempt to become the UFC's latest double champ. In Woodley's mind, however, Adesanya's decision to test his mettle should be looked at with a raised eyebrow, considering the kickboxer had often said he wanted to clear the ranks at 185-pounds first.
"I thought he had some business to do in the middleweight division, and he was going to wait. And the second Jon Jones moved up to heavyweight, he moved up to 205lbs," Woodley said, speaking to Helen Yee.
"I can't even think past the fact he completely said he was not going up to 205lbs and face Jon Jones. If you're the best — if somebody asked me to go and fight (Michael) Bisping, I'm doing it. — if you want to say you're the best, now you're going up to fight Jan and you wouldn't do it to fight Jon? That makes no sense. The payday's way different and when someone talks and says they're this and that, and then they get the opportunity to go against the greatest of all time and want to wait two years, it doesn't make sense."
Comments
comments