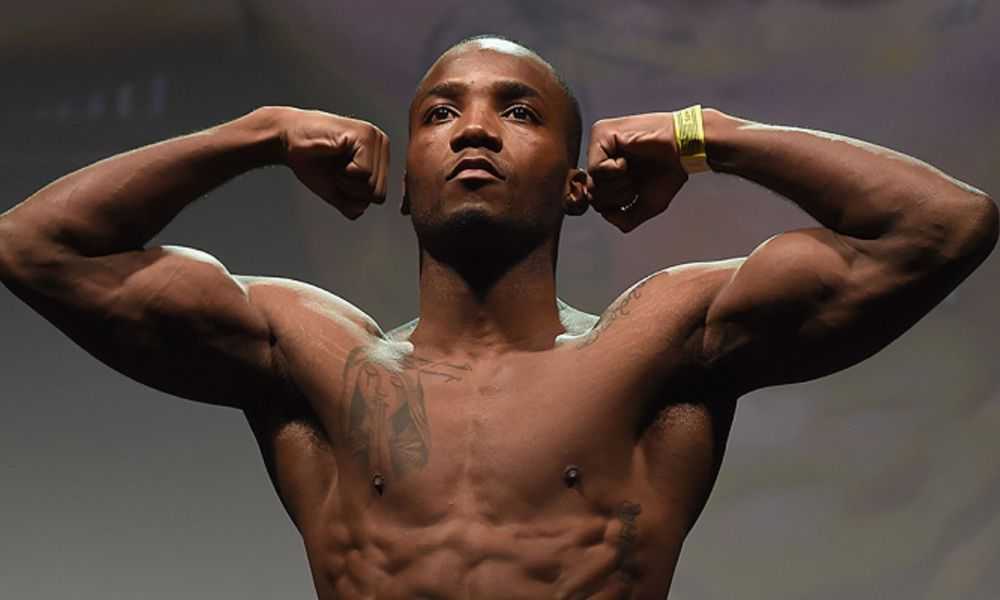 It's often been said that there are 'levels' to this game and that's what Leon Edwards is setting out to prove when he finally faces surging contender Khamzat Chimaev in their twice-rescheduled UFC main event next month.
Birmingham welterweight Edwards has pieced together an impressive eight-fight win streak at 170-pounds, besting the likes of Rafael Dos Anjos and Gunnar Nelson along the way, but even with his vast experience in the Octagon many are putting him the role of underdog against the division's shiny new toy in Chimaev.
Chechen-born Swede Chimaev debuted with the UFC on 'Fight Island' last summer and wracked two wins in the span of just 10 days (and in two different weight classes) before he enhanced his reputation further with a 17-second one-punch starching of the experienced Gerald Meerschaert in his next bout.
He is set for his sternest test to date against Edwards, though, and the Brit says that the time Chimaev spends in the cage with the clinical striker will show him that there is still work to be done on his ascent up the rankings.
""I want to test his grappling, I want to test all of it. I've seen his fights, I've seen all his wrestling matches and everything, and I want to test it all. His grappling, his striking. Everything. His Jiu Jitsu, his inside fighting. I want to test it all. Let's see if he can keep up with it," Edwards said to Submission Radio.
"I think the guy's record of people who he's fought is like 6-10 or something, all together, all the record that they've put together in the UFC. I'm on an eight-fight win streak alone in the UFC. Opponent-wise, there's levels. You cannot compare me to no one that he's fought in his career."
View this post on Instagram
Chimaev, meanwhile, has promised to make quick work of the Englishman — a point which Edwards sees as evidence of his opponent's delusion.
"There's being confident, then there's being deluded," he said. "It's two different things. I've never been deluded. I think he's deluded. And obviously if everyone blows smoke up your ass, then you're gonna start believing it. And if that's all it is and everyone blows smoke up his ass that he's the best thing since sliced bread, so you're gonna start believing it. I think that's all it is.
"I'm going out there for the finish. I feel like I need to get a finish to prove my case, to make a stronger case for the world title. So, I'm going out there for a finish. I'm going out there to test everything that he's about."

Comments
comments