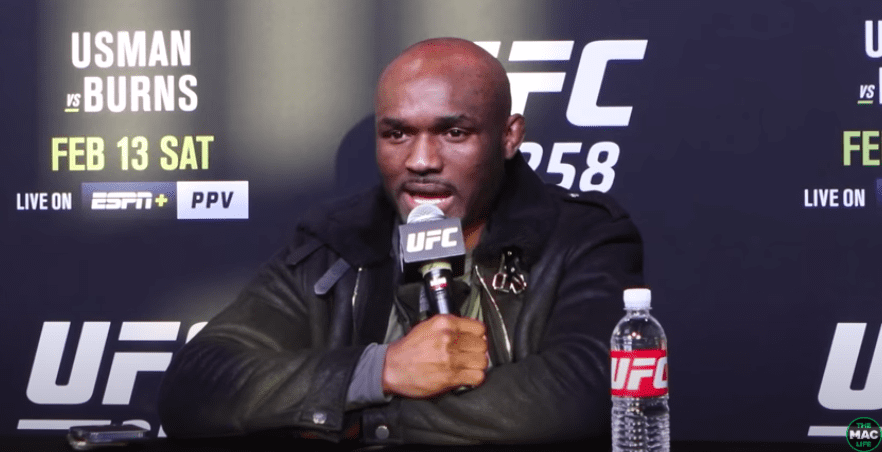 Kamaru Usman is confident that he will leave the cage in Las Vegas this weekend with the UFC welterweight strap over his shoulder.
'The Nigerian Nightmare', chasing his 13th straight win in the Octagon, will have to do so against an opponent he knows well. Both Usman and the division's current top contender Gilbert Burns have spent countless hours on the mats with one another in various training facilities for much of the last decade — but Usman is stopping short of describing he and Burns as "friends".
"The paycheque is always nice when you have a circus like the last one and the one before that, but you know, this one, a lot of people are writing us up like friends and teammates fighting each other," Usman said to the media, including TheMacLife, in Las Vegas. "At the end of the day I don't see this anybody, there's no friends in there."
Usman's last two fights, against Colby Covington and Jorge Masvidal, brought with them some ancillary outside-of-the-cage rivalries and while Burns represents a change of pace from those highly-personal contests, he says that the very fact that his opponent this weekend wants to dethrone him makes it personal.
"What could be more personal than someone you train with every day saying 'I see what you have, I want that, I'm going to take that from you?' What could be more personal than that? So each and every one of these I approach the same," he said.
"We hadn't really trained a lot in the last couple years. I think it does go away a little bit because he's going to try hard, and I'm going to go in and get what I always do. … I like the fact he's got all this confidence going into this. I like it. He's put the work in the last year and a half. He's done some good work and I see this and I recognise that. We both know."

Comments
comments