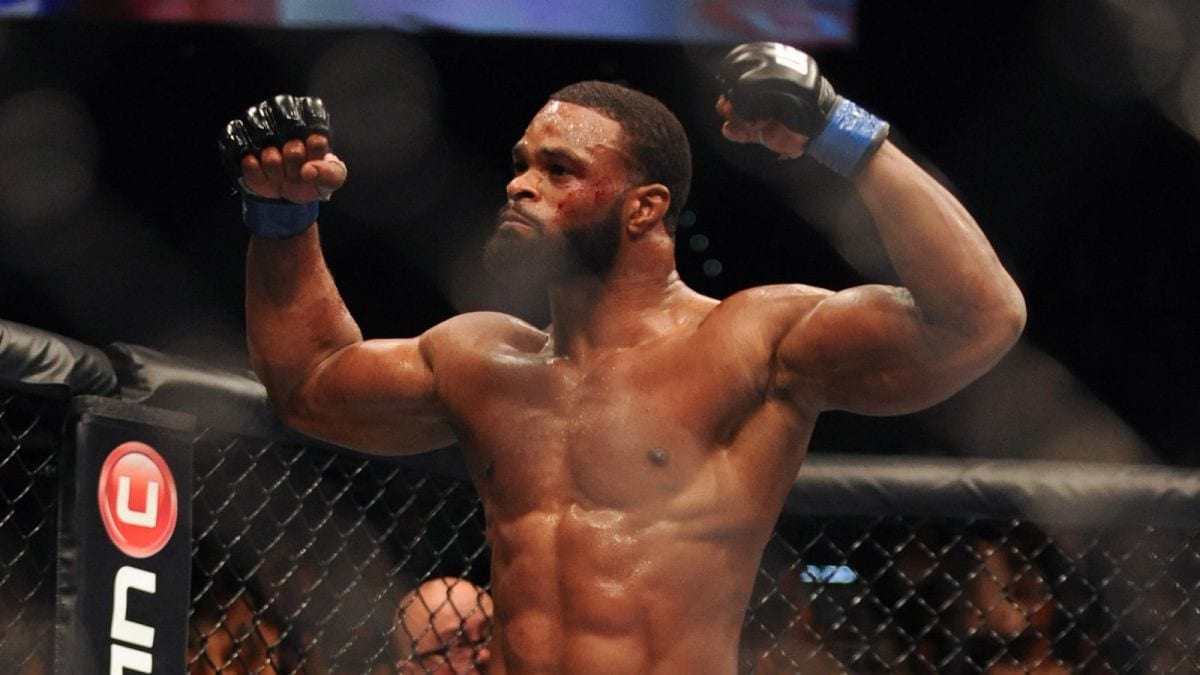 Demian Maia walked out of UFC 211 on Saturday as the number one contender for the UFC welterweight championship. But, even following a hard fought victory over Jorge Masvidal at UFC 211, after which UFC president Dana White told him he had earned it, there's still a feeling that the ball might not be entirely in Maia's court.
Case in point, UFC welterweight champion Tyron Woodley's comments regarding the potential of facing Maia in his next bout. Because according to Woodley, despite Maia's seven fight win streak, there are a couple of names in the form of Nick Diaz and Georges St-Pierre that the champion would rather face.
"I think those fights are way more real than you guys realize," Woodley said, speaking with ESPN.com. "I was teasing everyone for several weeks, but that wasn't for giggles. Those are realistic options that could make Demian Maia take a backseat for a little bit.
"The interest is there [from Diaz]. I don't know if it was in the past. I don't think he had interest to fight anyone. We all know he's not scared, but he didn't think he was being compensated for what he thought he was worth.
"It's a different game now. People are making real money. I think if it's a good card that makes sense, that fight will happen."
But, despite the inclination to fight other names ahead of Maia, Woodley maintains that it's not through fear of Maia's grappling abilities. In fact, should he meet the Brazilian, he really likes his chances.
"I was a little frustrated with people at the FOX studios this weekend," he said. "They were laughing and jumping on my back like Maia does in fights — when I fight these specialists, I can't be free in camp. I can't be free in a fight. I can't fight the way I normally would against a traditional, freestyle fighter. Now, I might have to go back to a similar training camp.
"Of those three guys, look at the X's and O's, I match up really well with Maia. That's a more favorable fight than the other two. And you can include Masvidal in that, had he won. Maia is probably one of my most favorable matchups in the top of the division."
Comments
comments