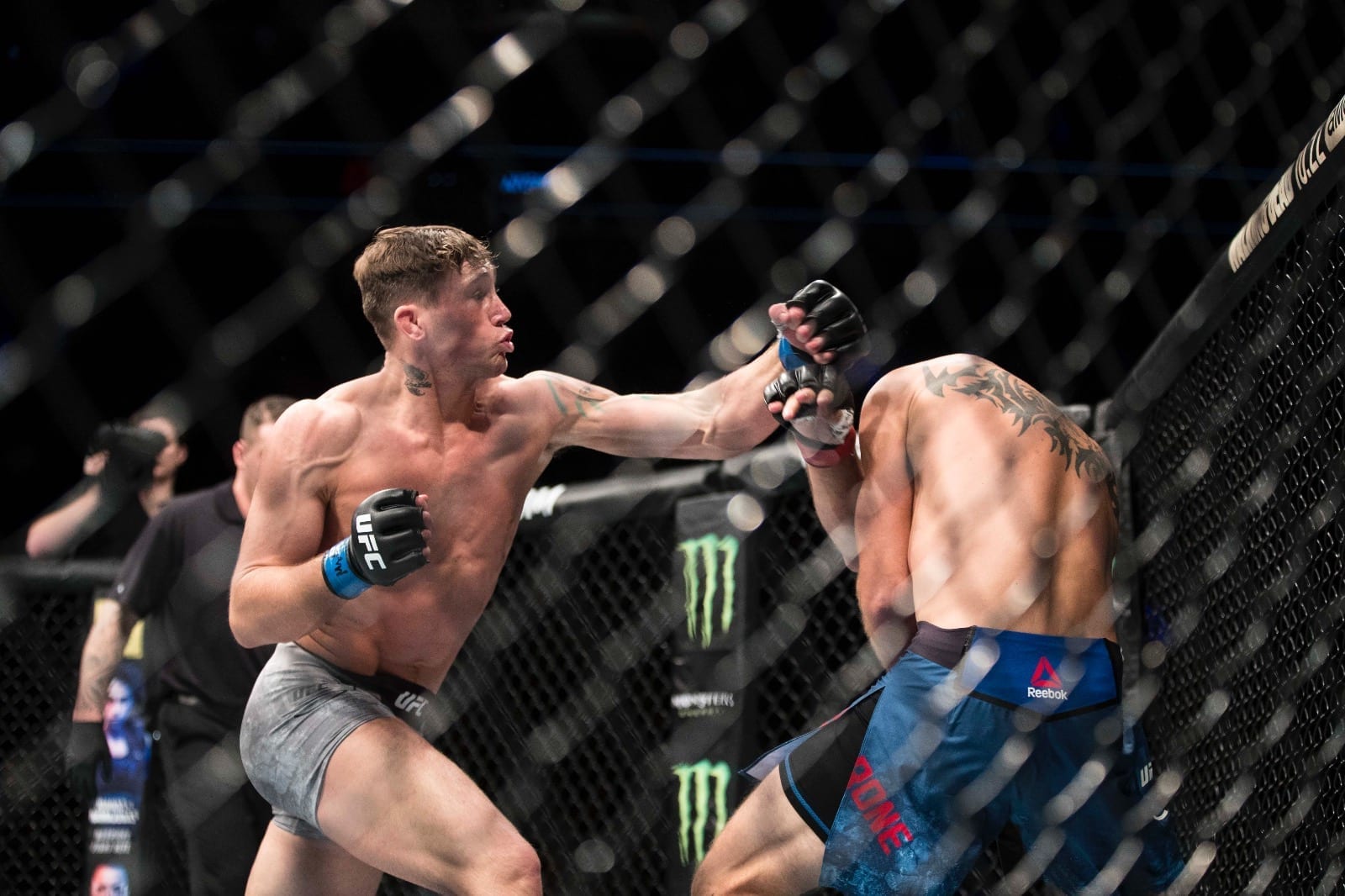 Darren Till has said that Tyron Woodley has turned down the opportunity to defend his UFC welterweight title against the surging English fighter later this year.
It had been speculated that the UFC were hoping to pair Woodley and Till in September or October after till rose in the ranks following his decision victory against Stephen 'Wonderboy' Thompson in Liverpool last May. Covington, the UFC's interim 170-pound champion, was declared unable to compete for the post-summer dates, which prompted reports that the UFC was going to strip him of his title and install Till as the division's top contender.
However, the one stumbling block to this plan appears to be the champion himself.
"This is down to Tyron Woodley," Till told Niall McGrath of Off The Ball in Dublin last weekend. "He can say who he wants to fight – just come out and say who you want to fight. You don't think anything, you are the champion.
"You can decide, mate. Like, at the end of the day, we are all chasing the title. We are all trying to be the best."
Till, who is undefeated in his professional career, maintains that the UFC have been in contact to officially offer him a bout with Woodley.
"Then, I heard that Tyron has said no – he said that he didn't want the fight. I know as much as you. I don't really try to push the subject. I just want to know when my next fight is."
It is now around a year since Woodley has defended his title and, as has been noted in other instances, the UFC will likely consider stripping the American of his championship if he doesn't agree terms to a defense sooner rather than later.
Comments
comments