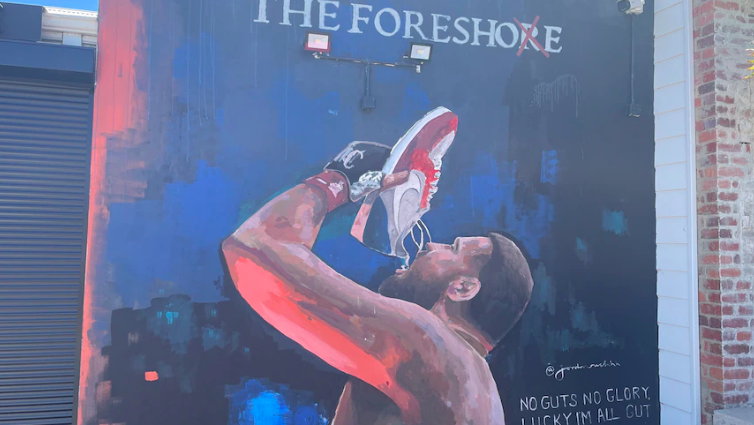 The owners of a sports bar in Geraldton, Western Australia will have to think twice about the mural honouring UFC heavyweight Tai Tuivasa which is emblazoned on a wall outside their establishment following complaints from locals on social media and from local liquor enforcement agencies.
The mural, which was created by Perth street artist Jordan Rush and is featured at the The Foreshore which is operated by Sumit Kumarbrajabati, and came to being after he put out a call to local artists to submit their ideas for artwork to be painted outside the establishment.
View this post on Instagram
The mural, which cost $3,000 to paint, features the UFC contender knocking back one of his signature shooeys and as Kumarbrajabati explained, he wanted something which represented Australian sports rather than going down the route of seeking generic advertising to fill the space.
"The reason we put the mural instead of advertising was (we wanted) some kind of art piece that was related to our business," he said, via ABC.
But it hasn't gone down well with some locals and has generated something of a social media storm.
"It seemed to be a 50 – 50 split," Rush said of her artwork. "Some of the comments were 'How am I going to explain this to my child?' It's bad for the town', 'it propagates the stereotype of dero Gero'.
"Others were like 'lighten up, love Bam Bam'."
Police in Western Australia subsequently became involved in the situation and asked the bar to consider if the mural painted the town in a good light, prompting Kumarbrajabati to signal that he would have it painted ov
Comments
comments