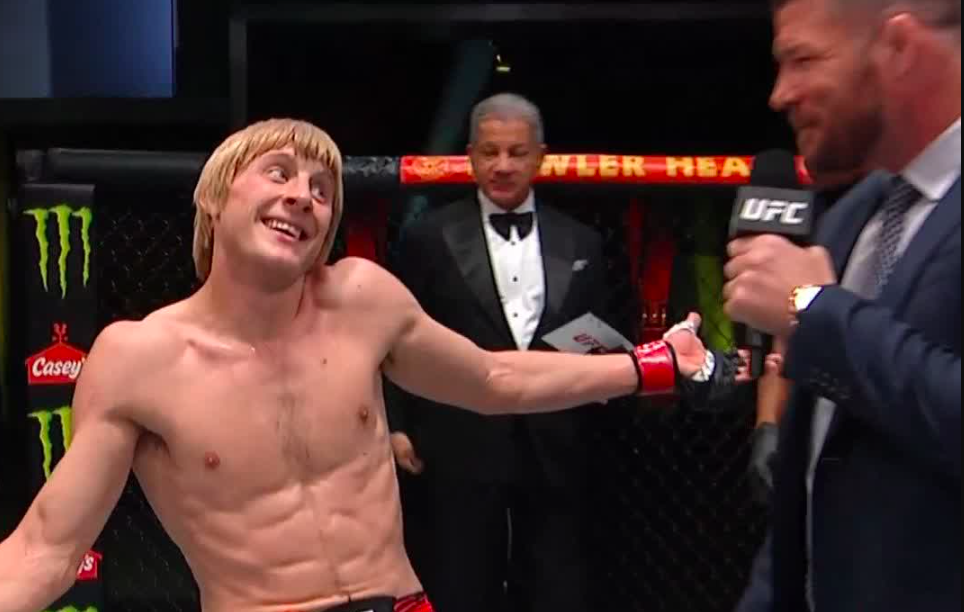 Douglas Crosby, one of the judges who controversially scored last Saturday night's UFC 282 co-main event for Paddy Pimblett, is being investigated for a controversial scorecard he submitted in a Bellator world title fight just hours before he presided over Pimblett's victory against Jared Gordon.
Crosby scored the first two rounds of the Pimblett vs. Gordon fight in favour of Pimblett, despite Gordon appearing to have clearly won the first round of the fight in the opinion of many observers — with aggregator website MMADecisions.com stating that 23 of 24 media outlets scoring the fight for the American.
But Crosby has found himself in the crosshairs after a scorecard he submitted less than 24 hours earlier (and a couple of thousand miles away) after he scored the Bellator 289 main event in favour of Danny Sabatello by a score of 50-45.
Not that unusual, right? Well, it is when you consider that the other two cards went to his opponent, Raufeon Stots, by a score of 48-47. It was the first time in the recorded history of MMA title fights that a loser of a fight had been awarded a 50-45 decision by one judge.
And while there are as of now no investigations into the circumstances of his scoring of the Pimblett fight, Mike Mazzulli, who heads the Mohegan Tribe Commission under whose jurisdiction the Bellator fight was held, said that he considers the matter "very serious" and said that Crosby's performance is under review.
Statement from Mike Mazzulli, president of ABC and head of the Mohegan Tribe commission, on Doug Crosby's 50-45 scorecard.

"This is a very serious situation." pic.twitter.com/c50Ljme8EP

— Ariel Helwani (@arielhelwani) December 13, 2022
"In the last Bellator event (December 9, 2022) there was a controversy in the Sabatello vs Stots fight," they said in a statement. "After reviewing the fight, three of the five rounds were extremely close, and the other two were marginally close rounds.
"One judge had Sabatello winning all five rounds, which is controversial. But ultimately Stots won the decision which is the correct result. In an effort to make this a learning moment, I have informed all three judges we will be reviewing the fight together," added Mazzulli.
"This is a very serious situation; the Mohegan Tribe Athletic Department always looks out for the best interests of all fighters. In the past the Mohegan Athletic Department has sanctioned officials that are not performing to the level that is required. Such sanctions, when they occur, are not made public."
Comments
comments