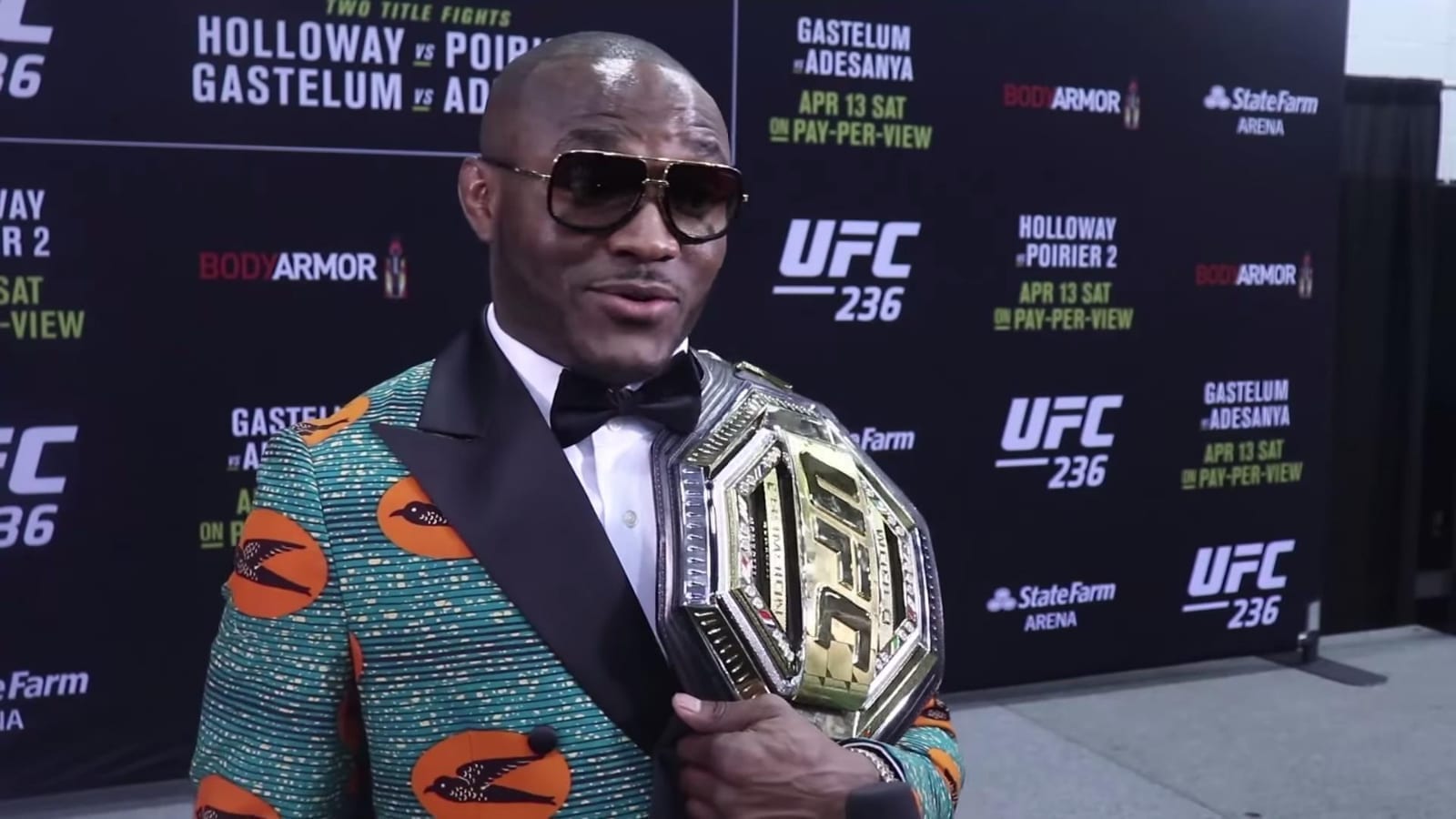 The number one contender to the UFC welterweight title, Colby Covington, is no stranger to getting people riled up by his words but a recent interview he gave in which he suggested that his brash, MAGA-loving persona was an orchestrated move to become more relevant in the world title picture has led to Usman saying that Covington is backtracking on his statements for fear of what may happen if he loses on Saturday night.
Covington admitted that he was informed by the UFC that they were not interested in renewing his fight deal in advance of a bout with Demian Maia in Brazil. One win, and a 'filthy animals' promo later, Covington became a controversial character almost overnight. Now, more than two years later, Usman says that his explanation is evidence that Covington is fearful as to how Saturday may go down.
"This is him trying to make excuses why he's going to get his ass kicked on Saturday night," Usman said at the UFC athlete panel featuring fellow champions Max Holloway and Amanda Nunes on Wednesday. "He's already come out and said, 'Oh, this is just an act.' I don't give a (expletive). He came out and said, 'They were going to cut me, so it's just an act.' You (expletive) nerd. It doesn't matter. After you get your ass kicked you can do whatever you want to do. I don't care."
Holloway, meanwhile, chimed in with his own thoughts.
"That's heavy, because if you're going to put on an act, you've got to stay with the act," Holloway said. "When you retire, like WWE guys, they come out, and they do their stuff, and they keep their act no matter where they're at. Then they retire and go, 'It was an act.' So I'm kind of surprised he just kind of came out nowhere and said that. It got me shook."
Usman later doubled down on his assertion, saying that Covington's schtick is a sign of weakness.
"That's kind of how I feel," Usman said. "If you're putting on an act, you've got to sell that. That's your (expletive). You've got to sell that. That's weakness already. He's already finding – let's dissect this thing. You're already finding a way out: 'Once I get beat up on Saturday don't hate me, because I was just putting on an act because they were going to cut me.' He's doing that.
"He's worried about me. I'm not worried about him," Usman said. "He's the one who has talked all the (expletive) in the world, so now he has to go prove that. The pressure's on him. I'm champ, not him. He has to come out there and prove it. I'm relaxed. This is the fifth time this fight's been offered to him. I've accepted every single one. He hasn't.
"There's no other person for him to fight but me, so that's why he's pretending to you guys like he wanted this fight, because there's nobody else. You want to be champ? You've got to beat the champ."
Comments
comments