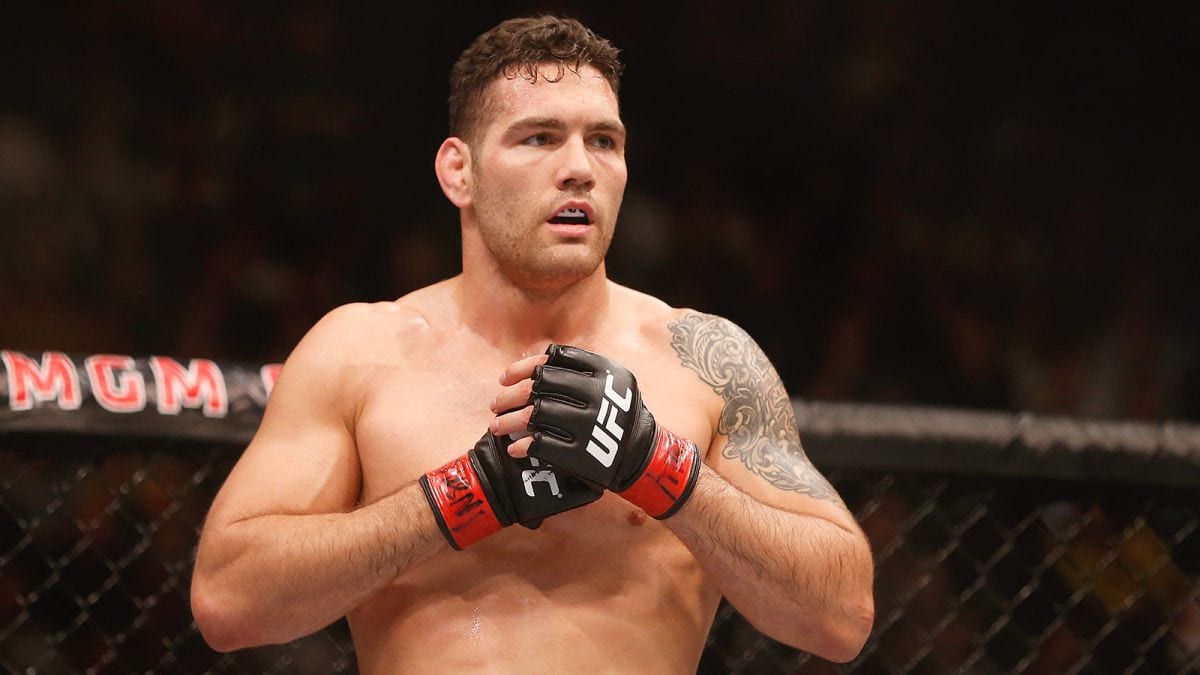 Former UFC middleweight champion Chris Weidman's recent career hasn't proved as successful as it was when he first entered the UFC.
The New Yorker wracked up nine consecutive wins upon making his debut for the organisation in March of 2011. Those wins include finishes of Anderson Silva, Mark Munoz and Vitor Belfort but since losing the 185-pound title to Luke Rockhold in December of 2016, he has gone just 1-3 (not including that particular defeat) since.
The latest loss occurred at UFC 230 in Madison Square Garden last weekend. After a promising start in which he troubled Ronaldo 'Jacare' Souza with his jab, the Brazilian felled his opponent in the third with a right to the forehead.
"Unfortunately last night didn't work out for me," Weidman wrote on Instagram.
"Congrats to Jacare & his family & team on a amazing win. He is a true warrior & it was an honor to share the Octagon with him. Thanks to everyone for the support, love & prayers. I appreciate it all. I will be back better from this!"
Weidman will likely now be forced to accept bouts from lower, or even unranked, fighters as he attempts to make his trip back up the rankings. However, his four recent defeats may have come at quite a cost — as he was knocked out in each of them.
Comments
comments