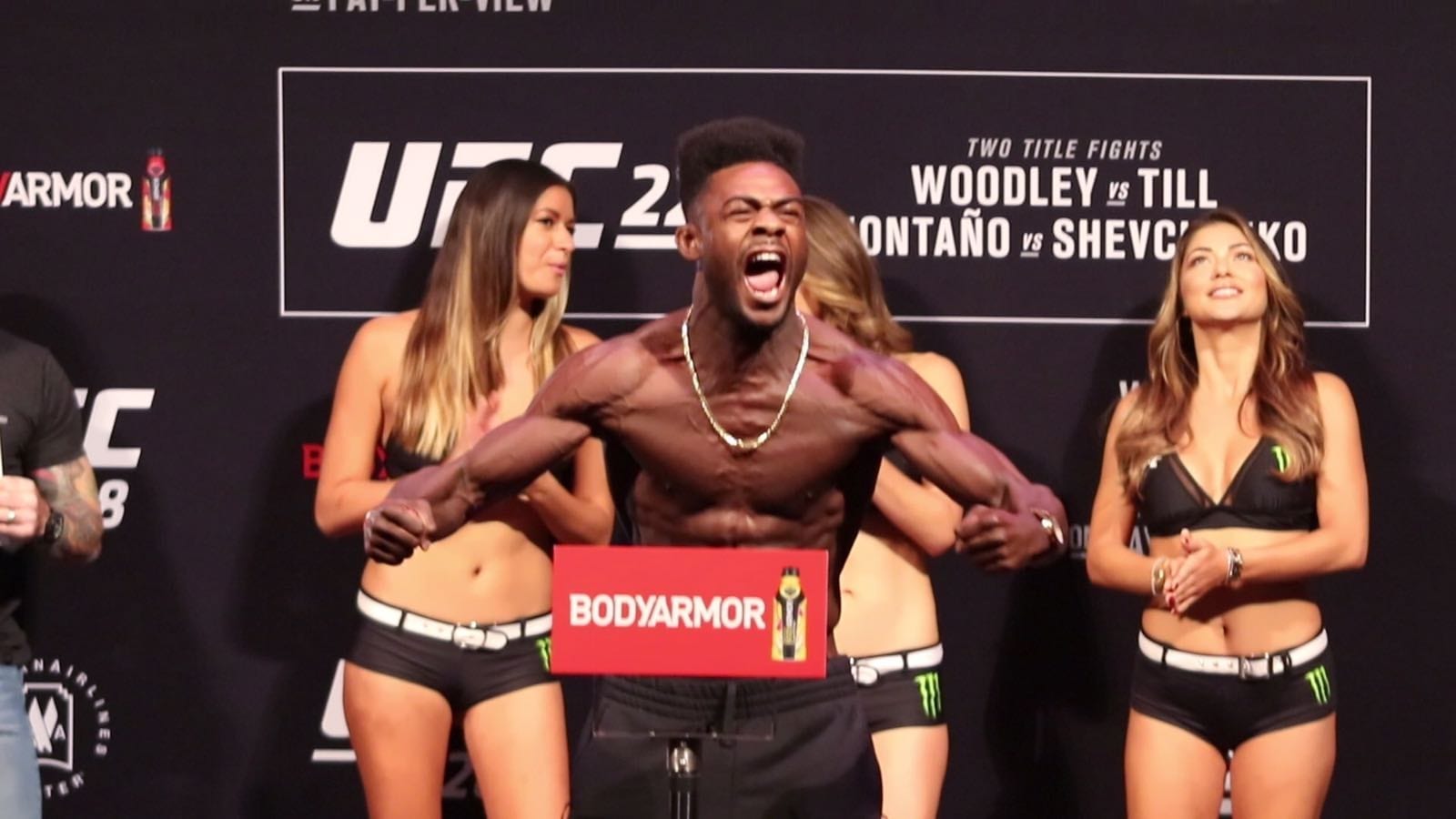 UFC bantamweight contender Aljamain Sterling is tired of sitting on the sidelines. 
The 135-pound standout has won six of his last seven contests inside the UFC cage; a record which would likely guarantee title talk in practically any other division but he sees a hesitance in current champion Henry Cejudo's motivation to take on the elite fighters in his weight category.
Cejudo campaigned for a title defence against former featherweight king Jose Aldo despite the Brazilian losing his most recent fight late last year to Marlon Moraes. That bout is still set to take place next month (and likely on an island, according to Dana White's recent comments) but Cejudo called for a bout with another former champion, Dominick Cruz, if the Aldo fight is deemed an impossibility — despite Cruz having not competed since December 2016.
None of this sits right with Sterling. As he told MMA Junkie: "Henry Cejudo is the first man I've seen go from 'Triple Champ' to 'Triple Chump' all in the blink of an eye. There are no boundaries on what this guy is going to say next.
"Now he's calling out a guy who hasn't fought and is coming off a very lopsided fight loss back in December 2016. He has two viable contenders. I wouldn't even be mad if they pulled Petr Yan and gave Petr Yan the title fight over me."
However, Sterling recognises that Cejudo's status as champion affords him the ability to have a say in who he fights next but that this type of choice shouldn't come at the expense of the truer form of athletic competition Sterling sees in himself and the 14-1 Yan.
"It's a little bit of a gimmick and a little bit of seriousness," Sterling continued. "I understand him saying, 'I think I deserve to choose and pick who I want to fight.' Alright, pick and choose who you want to fight out of the top contenders. (Don't) pick and choose people coming off the couch.
"That is a big difference in your obligations to the fans. Give the fans the top contender fights they want to see. They want to see the best."
Comments
comments