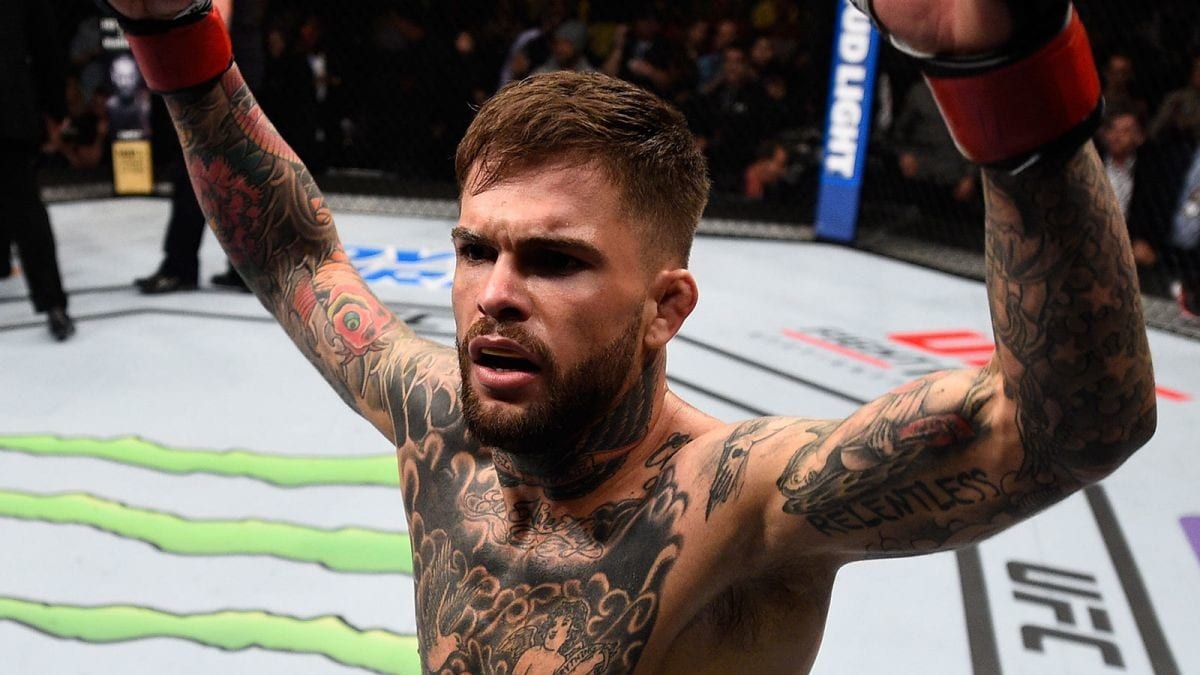 For a while there, Cody Garbrandt's career was progressing exactly as he had intended. 
The UFC bantamweight handed Dominick Cruz his first defeat in nearly a decade to claim the organisations 135-pound title in late 2016 to extend his unbeaten run to 11-0, signalling what promised to be the beginning of an extended spell atop the division but run of three straight defeats has left the former champion very much in 'must win' territory against veteran fighter Raphael Assuncao at UFC 250.
A loss there — his fourth in a row — would place Garbrandt in an unwanted position near the the bottom rung of contenders in the division, but Garbrandt isn't overly-concerned by the pressure he faces and says that his performance on Saturday night in the UFC Apex will once again herald him as a top talent in the division.
"Sometimes life doesn't go as you plan, you gotta roll with the punches and keep going," Garbrandt told the media in Las Vegas. "That's for everybody and I hope I can inspire a lot of people to not give up when they're going through hard times.
"I was on top of the world, I was world champion and had everything on my fingertips. Now I'm on a 3 fight skid, but that never deterred me from what I am. I am the best Bantamweight in the world."
View this post on Instagram
Assuncao, 27-7, also finds himself in an unenviable position as he comes into the fight on the back of two losses of his own against Cory Sandhagen and Marlon Moraes but Garbrandt suggests that the narrative this weekend will be centred solely on him.
"And I get to showcase that, June 6 with, refound love of the sport. Passion, fire burning. This one's for my soul. This is what I need. As much as I try to have that hatred for fighting I'm always pulled back into it because I need fighting more than fighting needs me. And at the end of the day, that's my purpose. This is how I'm going to hopefully help a lot of people get inspired and motivated."
 * * * *
Cody Garbrandt fights Rahpael Assuncao in the UFC 250 co-headliner. You can check out the latest fight odds for that and the rest of the bouts on the card via our official betting partner Parimatch.
Comments
comments