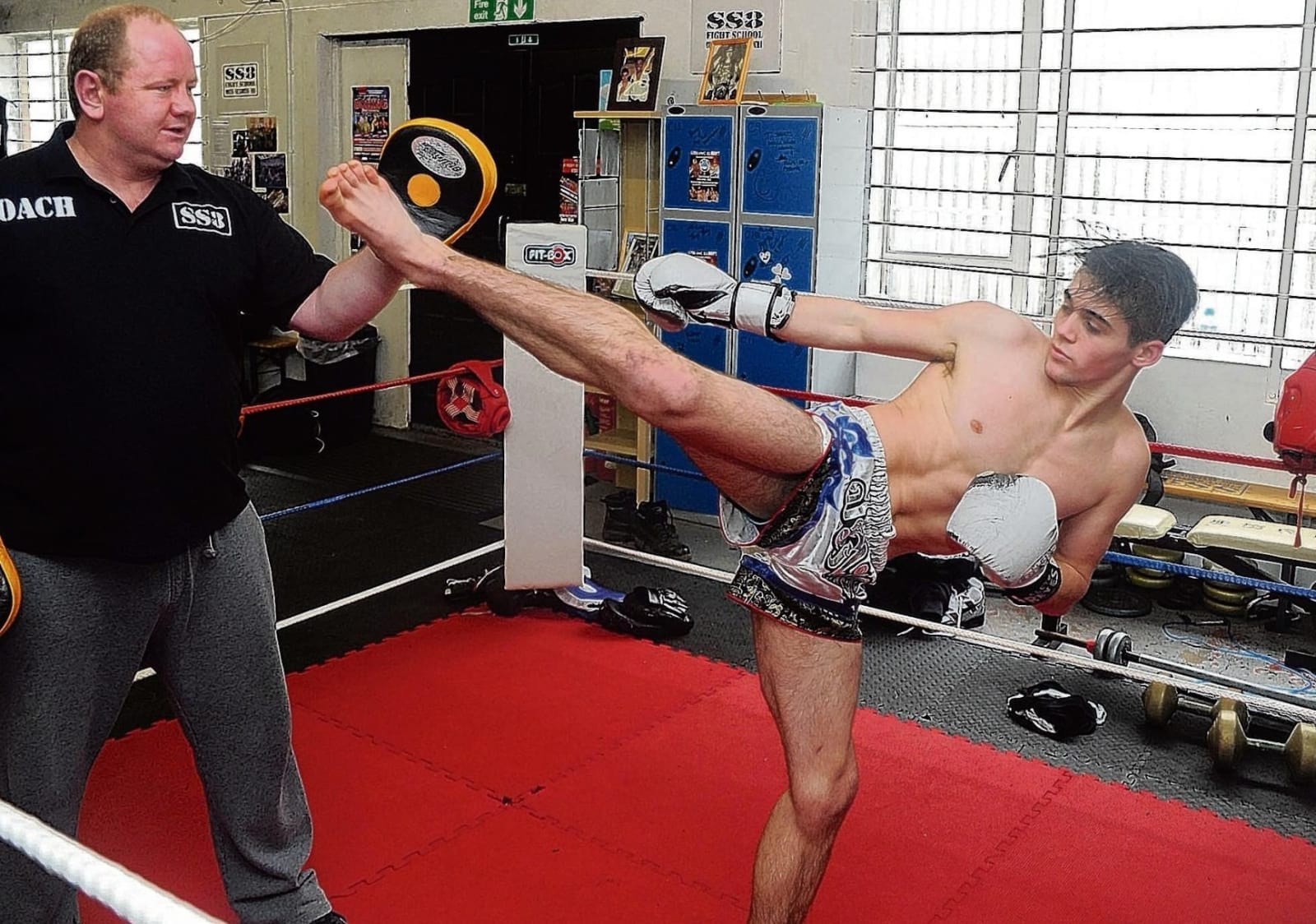 Another top mixed martial arts prospect has begun to tread the mats at SBG Ireland. 
Mike 'Pretty Boy' Hales, a 10-0 professional lightweight, has moved full time from his home in Essex, England, to Dublin where he will now train full time under the watchful eye of John Kavanagh at SBG Concorde in Dublin 12.
Hales will join the burgeoning ranks of the new generation at SBG, all of whom are looking to make an impact on the world stage.
"Just before Christmas I decided to take myself to Ireland. I was looking for a change, really. I took myself out to Ireland, I went to SBG [and] I blagged my way into the pro class. Once I got in there I knew that as soon as they saw how talented I was, they'd take a shine to me. I went in there, just gave it my all. John [Kavanagh] took a liking to me. He decided to take me up to his office and offer me to fight out of SBG.
"So now I have decided, full time, to move out to Ireland and fight for them."
Undefeated prospect Mike' Pretty Boy' Hales joins @SBG_Ireland – Whats The Word | Saturn Sports Entertainment https://t.co/NiUZc5tNtl

— Coach Kavanagh (@John_Kavanagh) January 8, 2018
As well as a litany of top level training partners, Hales will also study under world famous coach John Kavanagh and, while he is still in the infancy of his relationship with Coach Kavanagh, he sees it as one that will blossom.
"Training with John Kavanagh was a really good experience. When I first walked in there I knew how good I was but I wasn't sure how good I'd be against the top level fighters, so when I walked in there I was a bit nervous. As soon as I started sparring I started to believe in myself. I felt like I was pushing people, they were pushing me. John is amazing. He stops at the end of a session and, if you're stuck in a position, he goes over it and over it. He really puts in a lot of effort. You can see that he loves the sport."
It is not yet clear when Hales' first bout as an official member of SBG will be but, as he says himself, he's very much on an upward trajectory.
"My next fight? Well let's just put it this way, I've just signed a big fight contract and it's going to be big time."
.
Comments
comments