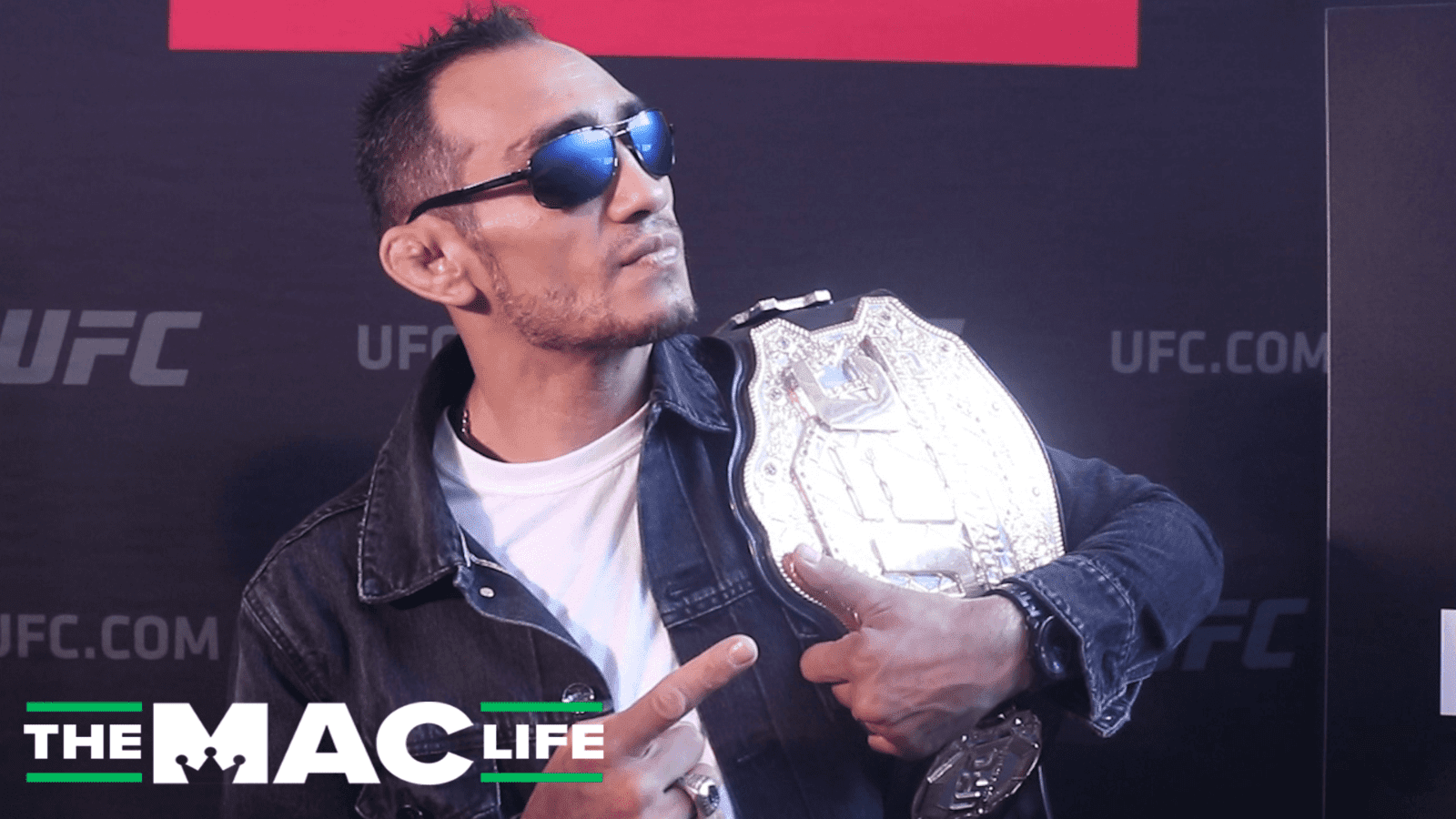 Tony Ferguson says it's fifth times the charm for him and Khabib Nurmagomedov.
The two lightweight elites are scheduled to fight each other on April 18 in Brooklyn, New York next year, and it marks the potential realisation of one of the most desired MMA contests in recent history.
The two men have been booked to fight on four occasions, each being scuppered by increasingly bizarre situations. On the most recent occasion, Ferguson was forced to withdraw due to a freak accident that saw him trip on a wire and tear his knee to shreds.
Now, however, with the two already signing their bout agreements, there's a renewed sense of enthusiasm that this time, surely, nothing can get in the way of seeing this fight.
"Everything worked out," Ferguson said, speaking on the Ariel Helwani MMA Show. "So we got until April. We got plenty of time to train. We got plenty of time to not get hurt, be very smart, trust in our teams and give the fans exactly what they fucking want. Fifth time's the charm."
Certainly, Ferguson is talking like he's fighting in April. The former interim lightweight champion was bullish during his interview with Helwani, demanding that any fans who believed the fight could in someway be cancelled should shut up and re-evaluate their position.
"I just needed this knucklehead to sign on the dotted line, so my fans can get what they want," Ferguson said. "They can get their money's worth. So my fans that are like, 'Oh they gotta make it to the date' — fuck you. Pay me. Buy my pay-per-view early. Save that shit, mark it down on your calendars, take a picture. I really don't give a crap what you guys do, but there's gonna be fireworks April 18. I'm gonna make sure of it."
"Everybody that was like, 'this is a cursed [fight]'," he continued. "Fuck you. Don't watch this shit. Don't buy our shit. Go watch Bellator or some other bullshit. Go find some knock off copy of what we got going on here. This is the OGz. I'm the original genius here. These guys right here, they wanna try and be gangsta? Hey, you gotta answer to me, Khabib. Right here, toe to toe, motherfucker. We're gonna go."
Comments
comments