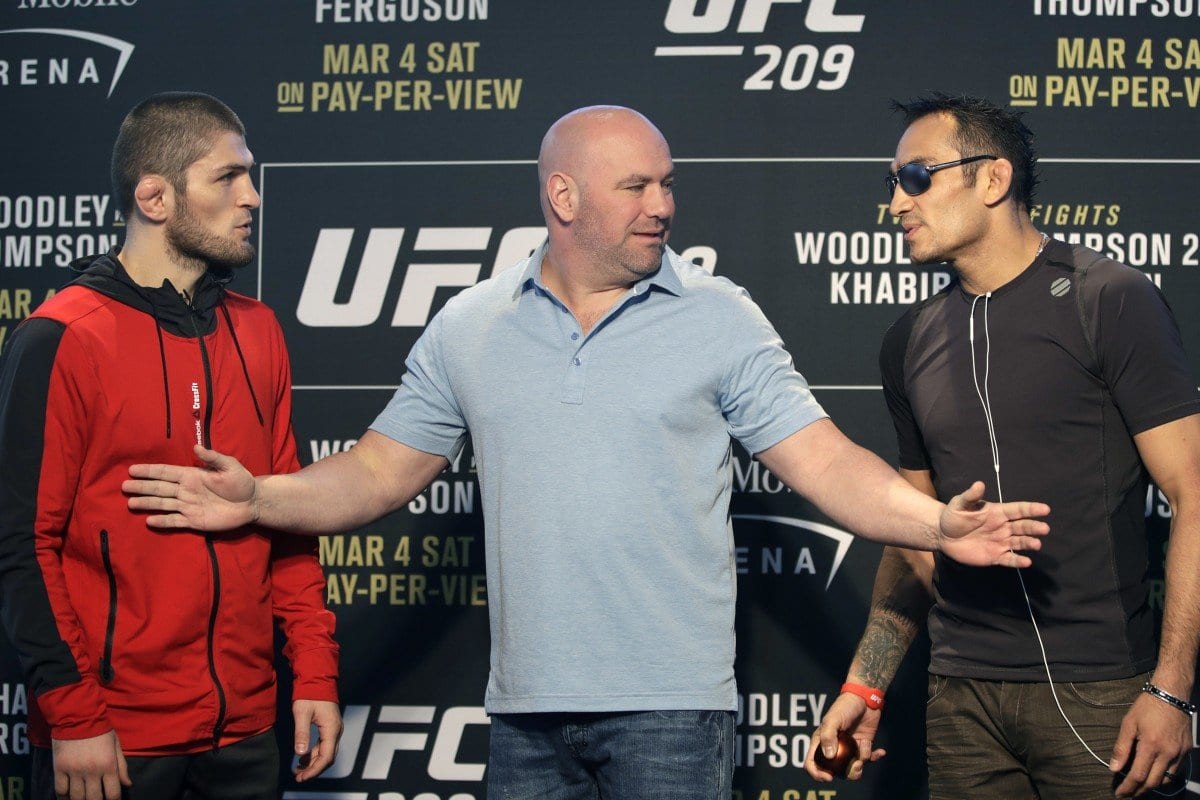 For the fifth time, Tony Ferguson and Khabib Nurmagomedov are scheduled to fight.
The two lightweights, both of whom own stunning records at 155 pounds, are set to meet on April 18 in Brooklyn, New York. ESPN's Brett Okamoto reported Ferguson's contract signing earlier today.
While the idea that the UFC were looking to set the contest up was no secret, there had been some concerns amongst fans as Ferguson had yet to accept the offer made by the promotion. Today, Ferguson and his management team met with the company in Las Vegas, and clearly resolved any issues the fighter had.
The two have been set to fight on four occasions in the past, only for Ferguson to pull out through injury twice and Nurmagomedov did the same.
Comments
comments