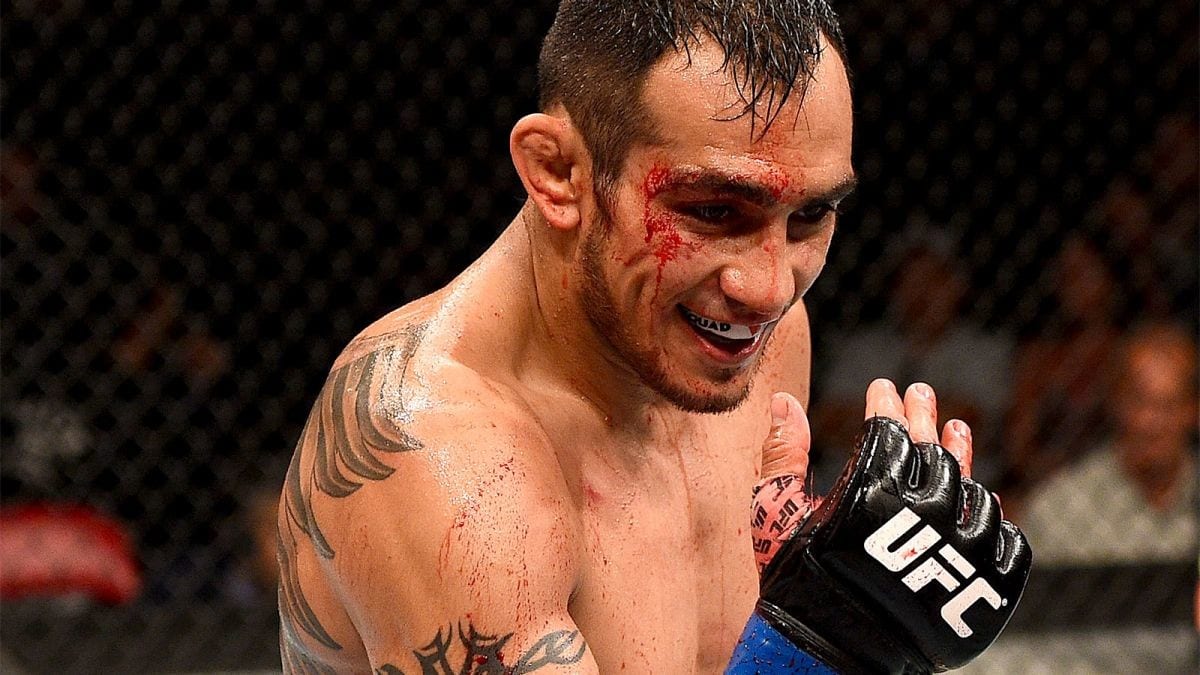 For two rounds, Donald Cerrone vs. Tony Ferguson was exactly as advertised.
The pair met in the centre of the Octagon and went at it, both throwing strikes with a crazy pace and output. On multiple occasions, both looked to be staggered with hard shots, and it was only mutual toughness that kept them in there.
In round two, the affair continued, only for Cerrone's pace to waver just as Ferguson's began to increase. The returning El CuCuy started to land repeated teeps to the body and his piston jab began to start swelling Cowboy's face up badly.
Then, controversy.
As the buzzer went to signal the end of the second, Ferguson landed a huge punch to Cerrone clean that was clearly after the allotted time. As the fighter's went back to their corner, Cerrone — who appeared to suffer a broken nose — blew his nose and his eye immediately swelled shut.
The ringside doctor's instantly said the fight was over, and then the replay was consulted to see if the blow had been the cause of the closed eye. In the end, it wasn't, and Ferguson was awarded the victory via TKO.
THE FIGHT THEY PROMISED!

FIVE MINUTES DOWN! #UFC238 pic.twitter.com/t2U6xb0Hmj

— UFC (@ufc) June 9, 2019
All class.

All toughness. #UFC238 pic.twitter.com/gegkmxgcUL

— UFC (@ufc) June 9, 2019
–
Comments
comments