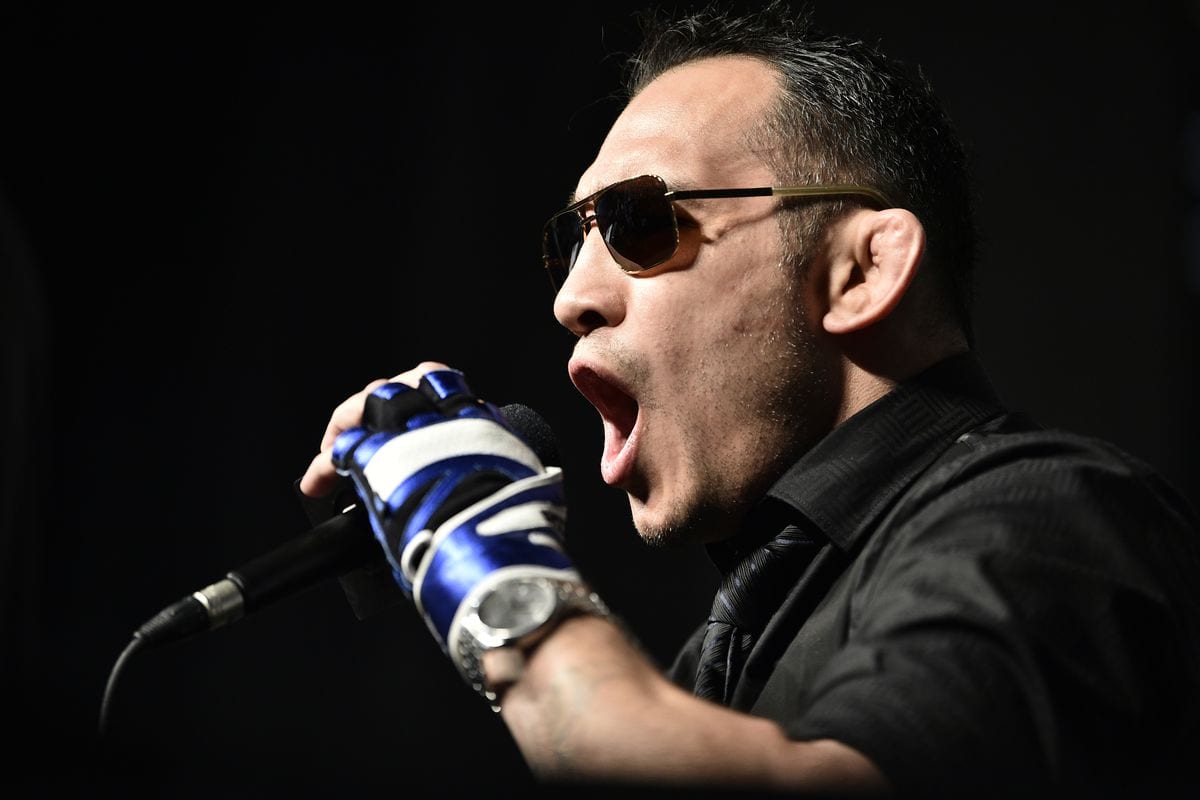 Tony Ferguson is apparently unimpressed with Michael Chandler's rapid run to a UFC title shot.
Chandler meets Charles Oliveira in Saturday night's UFC 262 main event for the vacant lightweight title in just his second UFC contest after making the switch over from Bellator last year. For Ferguson, who famously had an insane run at 155-pounds and never received a shot at an undisputed title — in part due to his own terrible luck, it's a little much to take.
Today at the UFC 262 press conference, he got to tell Chandler to his face just how irked he was.
"You fucking dodged me too, Chandler, you're a bitch," Ferguson saud. "Every person out here except this guy [Charles Oliveira], that's sitting next to me. I'm going to be real. You fucking said no, I'm going to be real. You got this shit handed to you. You got Dana White privilege."
The line earned a huge laugh from the UFC president, but Ferguson wasn't finished.
"Check this shit out: Dana was right. Timing is everything. It wasn't meant for me to have the title," Ferguson said. "I would've given everybody the chance. These guys are going to try to keep the title away as much as they can. I'm Mexican. It doesn't matter if you coloured up here or not, but I'm made with Native American parts, too. Let's go."
Comments
comments