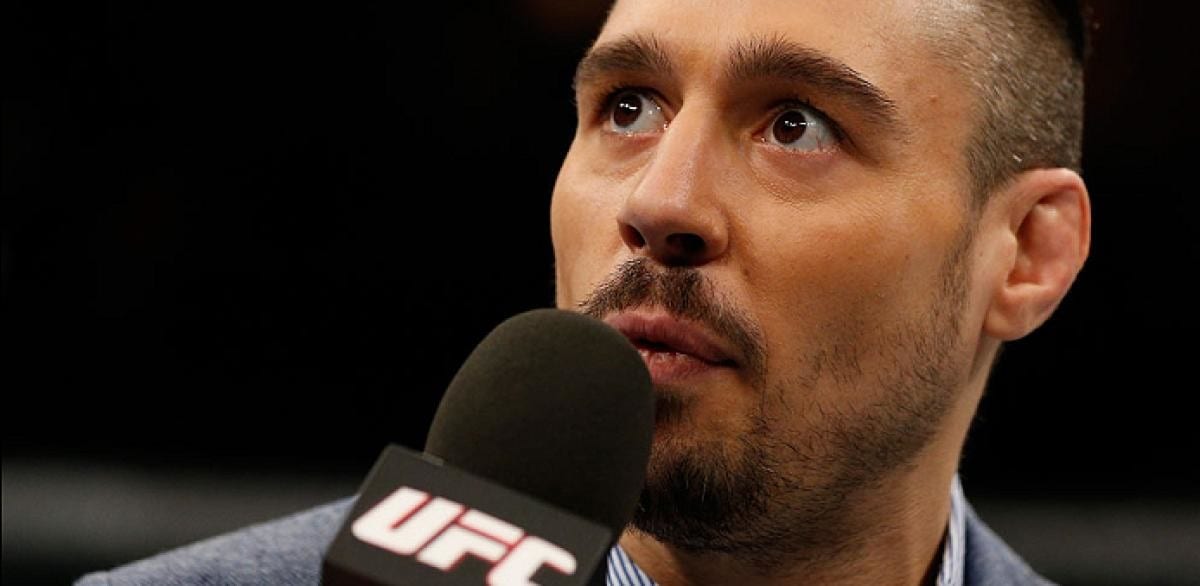 Dan Hardy's time as a member of the UFC has officially come to an end. 
It was confirmed several weeks back that Hardy was stepping back from his commentary duties amid reports of a disagreement with a member of UFC staff. However, the UFC still held Hardy's promotional rights — but he has since confirmed to MMA Fighting that he has been granted his release by the organisation, allowing the one-time welterweight title challenger the opportunity to continue his career elsewhere.
Hardy has not fought in the UFC since a 2012 win against Duane Ludwig, a fight which he won by unanimous decision. Prior to that he defeated former The Ultimate Fighter winner Amir Sadollah by first round strikes in a fight which saw 'The Outlaw' emerge from a four-fight losing streak.
Hardy's fight career has since been put on hold since being diagnoses with a rare heart issue Wolff–Parkinson–White syndrome in 2013 but announced in 2018 that he has since been medically cleared to compete again.
It remains to be seen if and where Hardy, 38,  might continue his fight career but the Nottingham man has previously expressed an interest in competing in Japan, with RIZIN and ONE Championship presumably being strong option.
Comments
comments