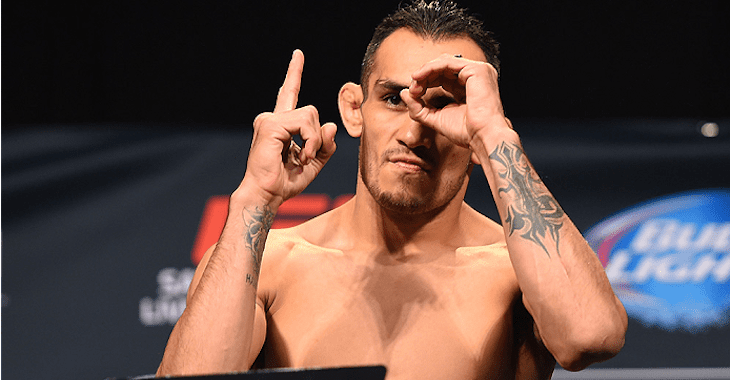 Tony Ferguson says he will not be competing this Saturday night if his opponent Charles Oliveira misses weight.
Ferguson is set to return from his summer to defeat to Justin Gaethje against Oliveira in the co-main event at UFC 256 in an anticipated clash that could serve to remind fans just how important Ferguson still is at lightweight. For the former interim champion, however, there's an important caveat — Oliveira better be at the weigh-ins on point.
"At the beginning of this camp I made a conscious decision to trust in what go me here & the results are amazing," Ferguson wrote on his Instagram. "I have been competing in athletics for over 30 years & making weight the same amount of time. 🤼‍♂️ weight is good & eating right!!!
"I am counting on the Brazilian [Charles Oliveira] & others to come in overweight like usual. So I'm calling it now. Case law: short notice fight, [Oliveira] will not cut weight all week & show up 3-4 lbs overweight & use the excuse of a short notice fight. If he shows up that much overweight we are not competing. So crew, make sure you visit the kids page @charlesdobronxs & encourage him to make the weight if you want to see a fight."
–
Comments
comments