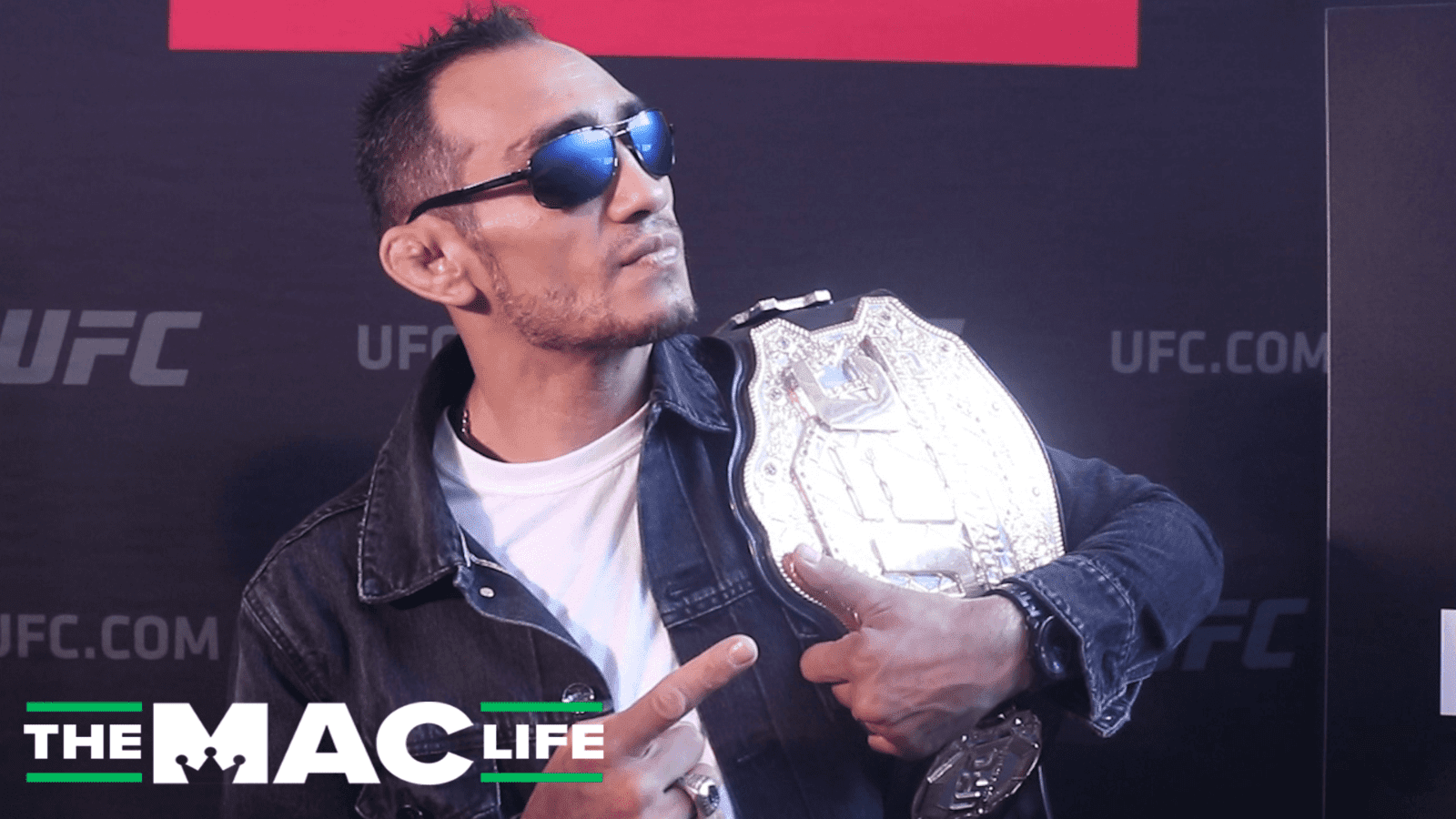 It might have started to become a distant memory in the minds of fans, but for Tony Ferguson, the pain of having his interim title taken from him by UFC president Dana White still stings.
Ferguson, who makes his return to the Octagon after taking some time away due to personal reasons, was speaking at the UFC 238 media day, where he brought his previously won title belt along. When asked about if there's still any resentment on his part, he couldn't make too much of a denial.
"There was a lot of emotional damage," Ferguson said. "I mean, just more than anything else, coming from Dana's mouth, saying that 'Anybody that wears glasses inside deserves to have that happen to them.' Oof, what the fuck is that? Dude, I was wearing prescription glasses. I wear them all the time, because obviously I have a couple different things with branding.
"If you guys like Daft Punk, you'd obviously understand why they'd do that. People can dog my style all they want, but it's my own shit. It's blades and shades all day."
Since then, despite what White has said, Ferguson views their relationship in a different light — saying that when they met in person the UFC boss made a joke about his past comments.
"Yeah, he kind of made another joke about it," Ferguson said. "That's why our relationship is dissed. I don't really like trying to get too close to him. He's not my boss. I work for the company. Literally, I'm not trying to be his best friend.
"What's the quote? He's talked about Conor [McGregor]. He said, 'Don't you fucking love him?' And then he's like, 'No, we're not best friends.' It's wishy-washy. I don't want to be close with anyone who's wishy-washy. I'm not here for that. I'm here to represent myself, represent my country. United States. I am Mexican, so an American with Mexican parts. It's dope. It's powerful."
Comments
comments