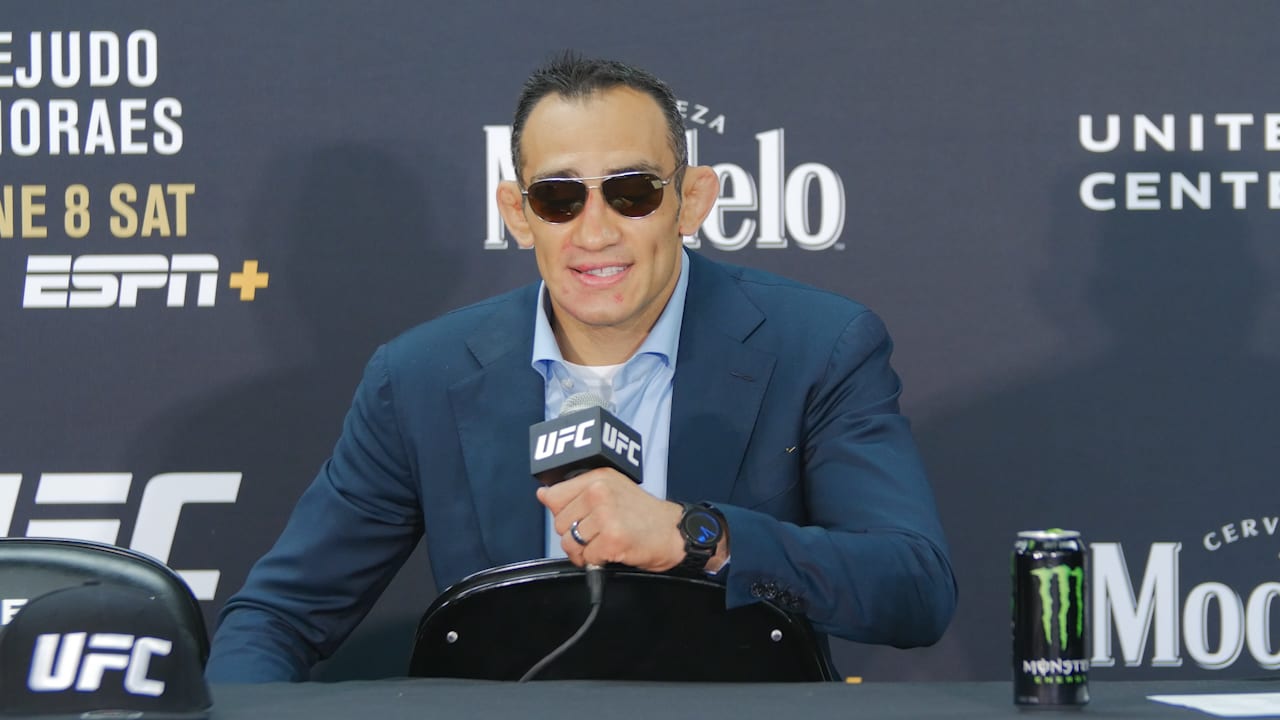 Tony Ferguson wants to fight on December 12, and he wanted it to be against Michael Chandler.
Chandler, for his part, says he won't be competing around Christmas but is definitely open to meeting Ferguson in the co-main event of the January 23 pay-per-view next year. Speaking to Brett Okamoto of ESPN, Chandler said, "There is a 0% chance I'll fight Tony Ferguson in December. And I 100% know he knew that, because the UFC already told him that, and I've already said I'll see him in January.
"Now that we have Conor [McGregor] fighting Dustin [Poirier] — it looks like that fight will get booked on Jan. 23 — they need a co-main event. Why wouldn't it be Chandler vs. Ferguson?"
According to Ferguson, however, those words from Chandler are lies and the former Bellator champion has actually already accepted a fight with an alternate opponent.
"UFC has said you have already accepted Another Fight ese! So [Chandler] stop crying to [ESPN] about fighting me," Ferguson wrote on his social media. "You want to compete against me I'll be in Vegas Dec 12. Accept or we move on. -Champ Shit Only™️ kid ⚔️🕶 🇺🇸🏆🇲🇽 F'kn #AmateurHour #BeGon'Thot"
UFC has said you have already accepted Another Fight ese! So @MikeChandlerMMA stop crying to @espnmma about fighting me. You want to compete against me I'll be in Vegas Dec 12. Accept or we move on. -Champ Shit Only™️ kid ⚔️🕶 🇺🇸🏆🇲🇽 F'kn #AmateurHour # BeGon'Thot pic.twitter.com/Ua4p4moi8W

— Tony Ferguson (@TonyFergusonXT) November 18, 2020
–
Comments
comments