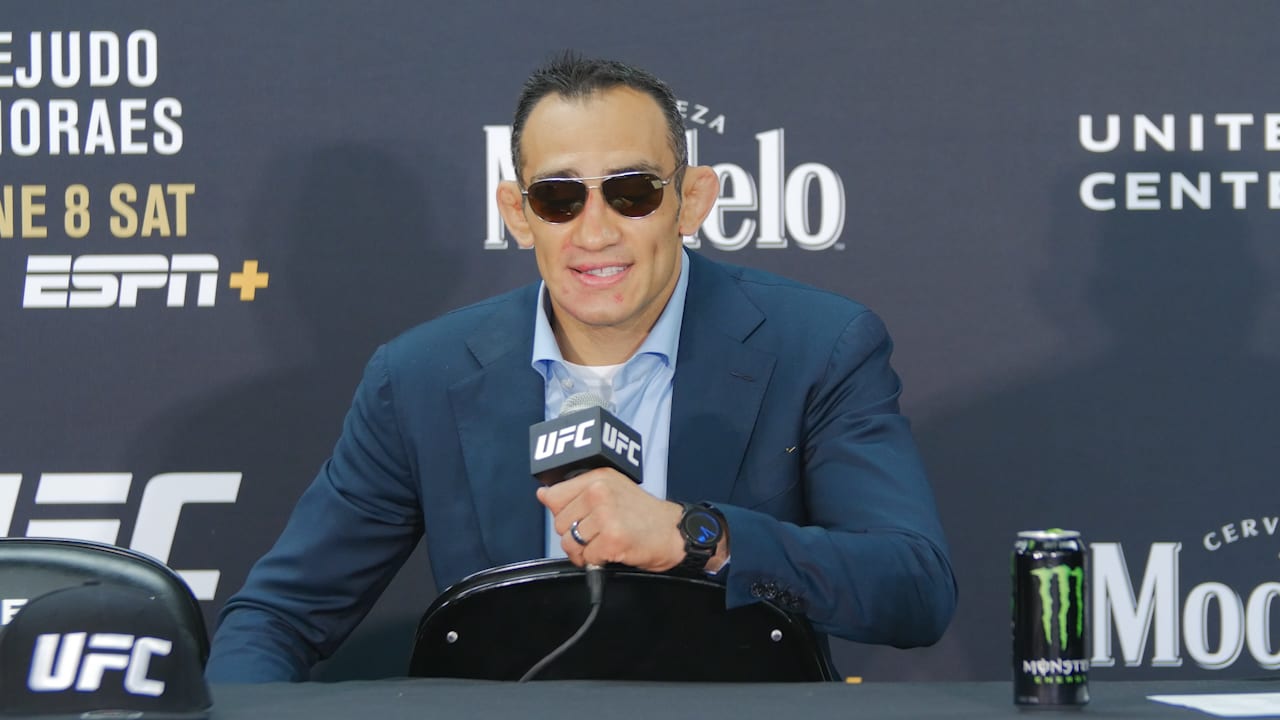 Tony Ferguson believes he forced Charles Oliveira to alter his game plan last weekend.
The two lightweights met in the co-main event of UFC 256 in Las Vegas, where Oliveira handled Ferguson over the course of three rounds in top control on the mat, at one point nearly ending proceedings with a vicious armbar at the end of the first. In Ferguson's mind, however, there were plenty of positives to take away from his own performance.
"We're not going to waste any energy here," Ferguson said, analysing the fight on his Instagram Live (uploaded to Reddit by user TilikumWasAGoodFish). "You guys shouldn't either in jiu-jitsu matches. Just be patient and wait for the opportunity for him to advance and get so lazy that in the third round he doesn't even advance to mount anymore. What he does is he stays in control in side position looking for something, [a] completely different move because he was mentally broke in the first round.
"I went back and kind of watched film, without the commentary and how they're like, 'Oh you got dominated, this and that' — okay, to the untrained people, in jiu-jitsu advancing positions in traditional style martial arts, you will get points. Advantages and you will get different types of points. But the judging and the contesting as far as in the commission, I don't even know if it's them. I'm going to be real, I don't."
–
Comments
comments