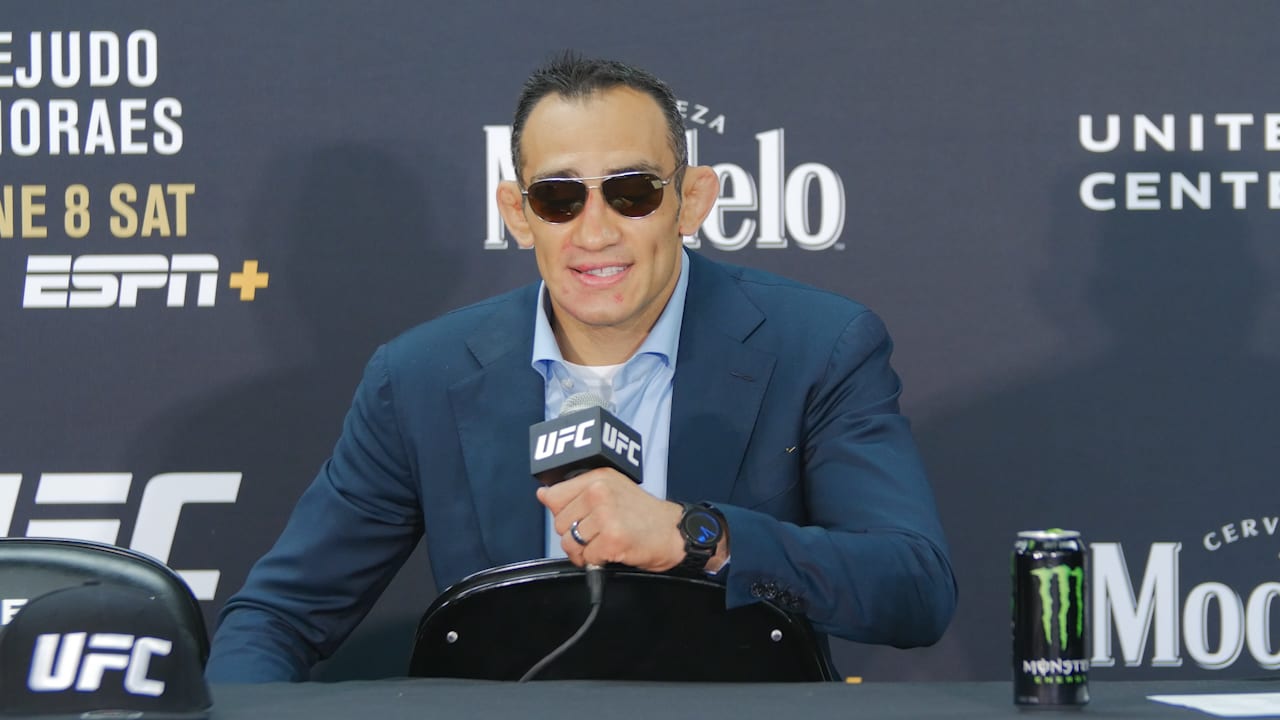 Tony Ferguson is happy to admit Justin Gaethje had a better night than him at UFC 249.
He's also aware the circumstances heading into that fight were far from ideal, and it's hard to believe it didn't affect him on fight night.
Ferguson met Gaethje in an interim title fight back in May, where he lost a contest for the first time in 12 fights. It was a particularly brutal affair, which had many wondering about Ferguson's next move after seemingly being denied a fight with Khabib Nurmagomedov for at least the foreseeable future. For Ferguson, who says he's watched the contest a couple of times, there were outside factors that played into his performance that night, and he believes he was far from his best in the cage.
"It wasn't I don't know, it wasn't flashy, it was just boring," Ferguson said, speaking with ESPN. "I mean, it was like fighting one of my own teammates, it was kind of like it was just kind of one of those extreme situations that shouldn't have happened how it went down. How about that. It did how it did and you can't change that. Like I said, Justin's a better man that night, but in my preparations and my abilities and what I know as far as I'm able to do in that cage — it shouldn't have been done that way. Like I said, props and stuff to Justin, I can't take that away from him. So I can't talk from that. But I know myself as a fighter and as a human as a person when I'm on point and for sure I'm sharper than that."
It's not that Ferguson is trying to take away from Gaethje's abilities, but it's hard for him not to admit repeated preparation for Nurmagomedov had him out of sorts against a man more focused on striking.
"His striking was a little bit better than I thought. I'll be real," Ferguson said. "I mean, we prepared for grappler, like, seriously, I was about to twist up Khabib but I'm not trying to be — I mean, we were really prepared for that dude. Like I said, Justin's boxing was a little bit better than we thought and anticipated. Man, he had a better night. I didn't go in as flashy with my elbows and kicks and all the other tools that I have in my repertoire. I was just off tempo, man."
–
Comments
comments