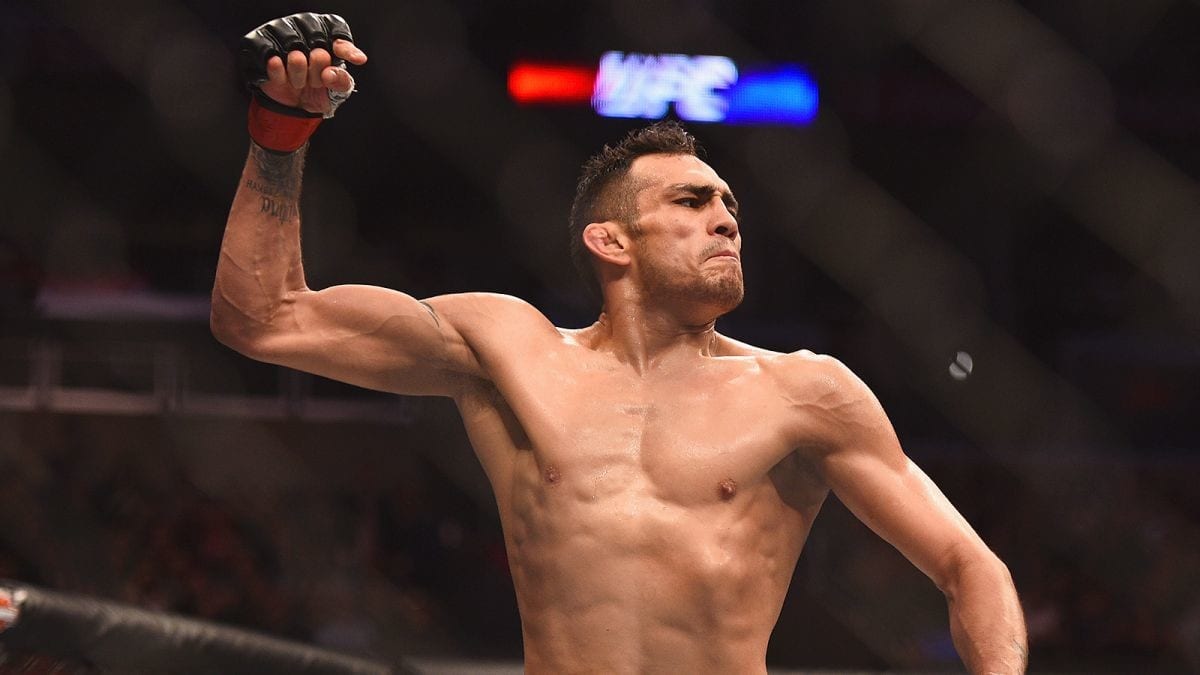 Tony Ferguson is ready to return to the cage already knows exactly where he wants to go — right back into title contention.
The former interim lightweight champion suffered his first loss in 12 bouts to Justin Gaethje earlier this year at UFC 249 in a particularly brutal affair fought in Jacksonville. After taking some time to heal up, however, Ferguson wants to remind the world his career is far from over, and a clash with Khabib Nurmagomedov still inspires him to continue on.
With Nurmagomedov competing against Justin Gaethje on October 24, Ferguson himself is targeting that card as a potential return date, and during an interview with ESPN's Ariel Helwani was given a couple of names whom he was clearly receptive to — longtime rival Conor McGregor and the always resilient Dustin Poirier.
"They're both decent fighters, man I mean, they're both good," Ferguson said, speaking to ESPN. "I mean, we're all elite in the top five for a reason. So as far as fights go, Conor wants to play I'm down for that. Love to fight a southpaw … So I mean, when it comes down to me fighting stand up, you got to remember when I fought Edson Barboza. It's a lot different. This mix and matching kind of shit like that if it does happen again. Cool, man. I'm already used to it. Doesn't matter, opponent switches, COVID, anything else wants to pop up, let's go, we're used to it now. You want to give me Conor, you give me Conor. You want to give me Poirier, we'll make it happen then we'll fight and then we'll fight the winner of the Gaethje and Khabib fight."
— The Diamond (@DustinPoirier) July 29, 2020
–
Comments
comments