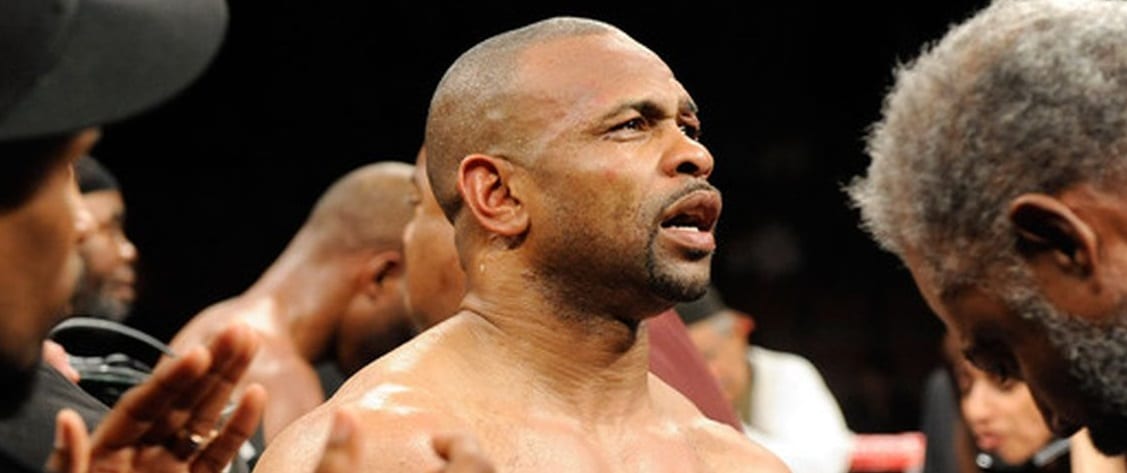 Long before Conor McGregor and Floyd Mayweather combined for one of the most watched sports events in history, crossover talk was rampant for a boxing match between ring icon Roy Jones Jr. and the most famous middleweight champion in MMA history, Anderson Silva.
Jones Jr., who hasn't boxed professionally in two years, recently signed up to compete opposite Mike Tyson in a September exhibition match but the former four-weight world champion Jones has indicated that the fight with Tyson may not be his final hurrah inside the boxing ring, and has pointed to a showdown with Silva as being potentially next for him.
"People have been talking about Roy Jones Jr. vs. Anderson Silva in a boxing match for years, even before the McGregor-Mayweather fight happened," Jones Jr. told MMA Fighting (via BJPenn.com).
"He doesn't have to deal with the young tiger Roy Jones," Jones Jr. said. "He gets to deal with the older Roy Jones where he may have a chance to deal with because I'm much older than what I once was. But, that still is a big event and it would've been a big event if it happened back then. As Mike shows you now, never say never, the opportunity may come now.
"He is a great friend of mine, he's a good person," Jones said of Silva. "Doesn't speak good English but he always wanted to make a fight with me, they just never allowed him the opportunity to do it, or they never had the right time to do it.
"We both gave our words that if we ever got the opportunity, we would. If the opportunity comes along, I'm sure that maybe one of the other fights I entertain. I did give him my word that if the opportunity came, I would. So if I'm healthy and cool after this fight, he could get it."
Comments
comments