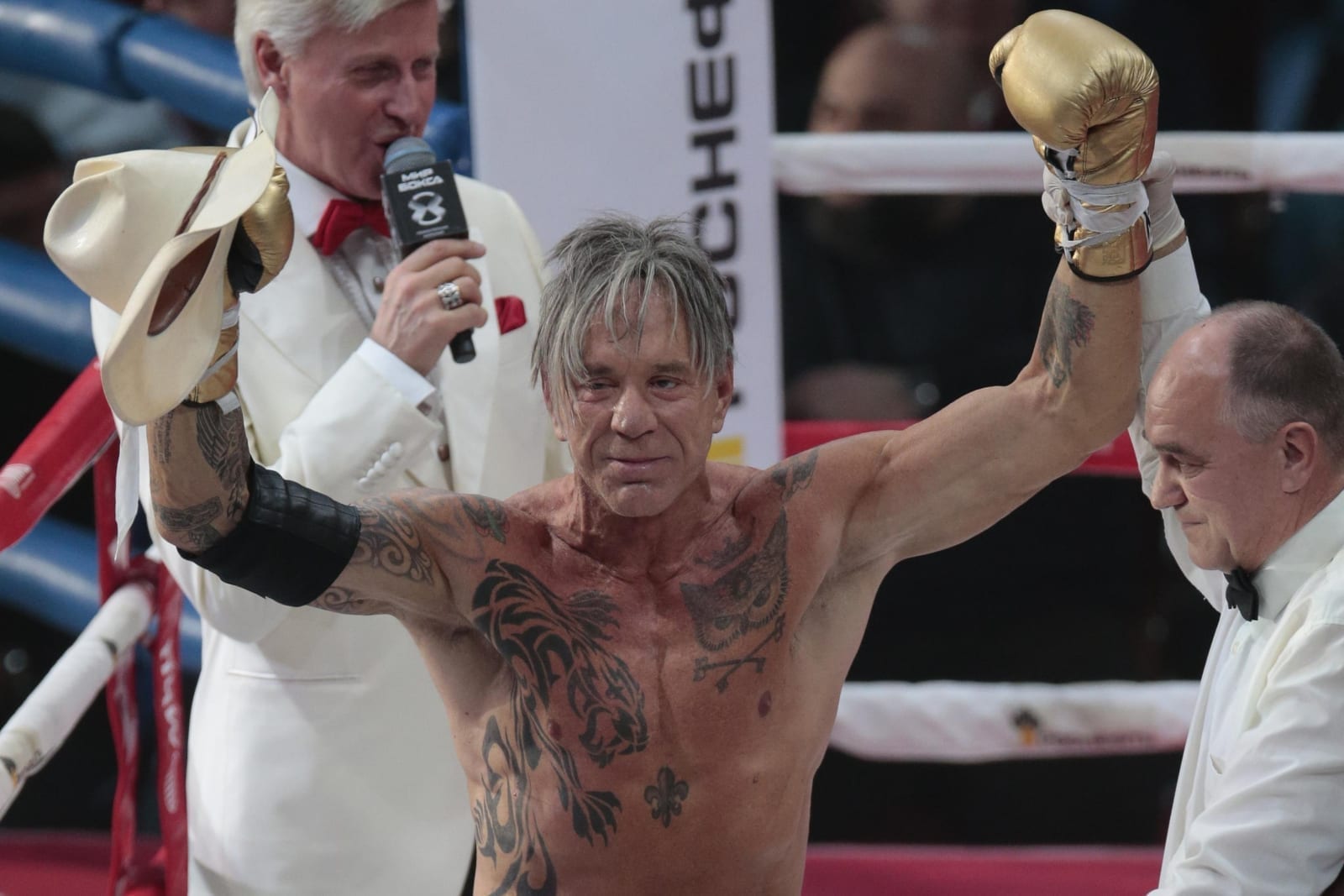 Don't worry, Johnny. Mickey's here.
Yesterday reports emerged that Tesla mogul Elon Musk had sent out a tongue-in-cheek invitation to Johnny Depp to meet in a 'cage fight' over Depp's allegations Musk had an affair with ex-partner Amber Heard. While Depp didn't respond, a personal friend of his in Mickey Rourke did apparently see the fighting talk, and felt the need to step in.
Taking to his Instagram, former boxer Rourke, challenged the billionaire to a fight with much more detail, listing a number of stipulations in order to entice Mr. Space X into the ring.
"I just read that ELON MUSK has challenged Johnny Depp to a fight," Rourke wrote. "I have the better idea if Elon Musk is in fighting mood he can fight someone his own size, i'd gladly love the opportunity to take you to school mr.tough guy Elon Musk. Bare fists,elbows and knees and i will only use one hand-my left. We can both put down $200k a piece, winner take all, no rules. So instead of picking on someone who weighs 130 lbs i am calling your ass out. Warmest regards, Mickey "Marielito" Rourke."
Rourke last competed in a boxing match back in 2014 in Russia, albeit in an exhibition match. He is currently 67.
–
Comments
comments