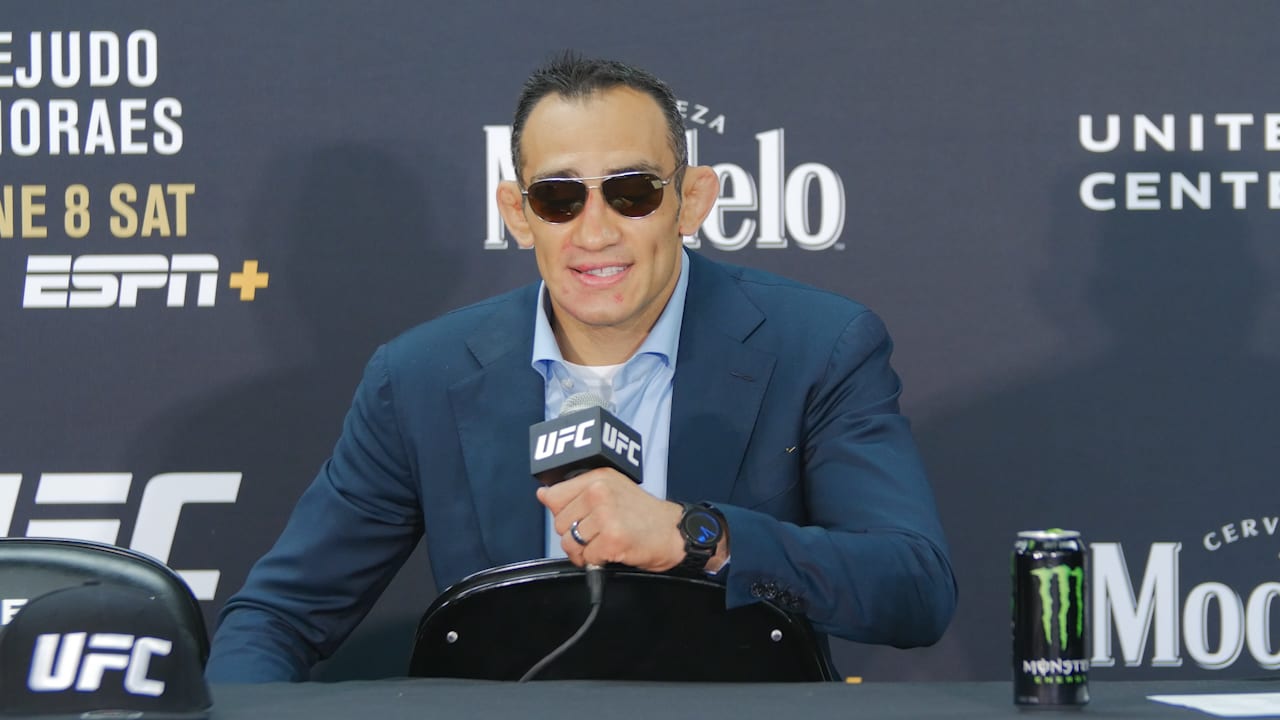 It seems like Tony Ferguson has some things to get off his chest.
The UFC lightweight contender was meant to meet Khabib Nurmagomedov on April 18 to settle a long-running feud in one of the most anticipated fights of all time. Today, Nurmagomedov took to social media to insinuate he would not be competing as the coronavirus pandemic runs havoc over the world.
For Ferguson, Nurmagomedov's decision to fly to Russia when the UFC were still studying logistics on how to put on the event is a sign of a different mindset.
"Khabib, I believe he knew already that he wasn't going to fight," Ferguson said in a clip posted to his social media. "We scared him. He had the opportunity to come back from Abu Dhabi. He has the power to take a plane and come back. This is the second time we punked him out. I've been doing the exact same thing for 8 years. To and from work, going in there and busting my ass, making sure I'm taking care of business.
"I'm a hitman. Khabib and Conor running around with their tails between their legs like a fucking dog. I run with the dog's man, and these guys ain't dog. They're a bunch of pussies. Khabib's a bitch. I told him I was gonna mop the fucking floor with his hat, the dude jammed out."
Tune🥇In @sportscenter Champ Shit Only™️ 💪🕶 -CSO- 🇺🇸🏆🇲🇽 @BallengeeGroup pic.twitter.com/p8OLvzz3MF

— Tony Ferguson (@TonyFergusonXT) April 1, 2020
The clip serves as a trailer for a full Ferguson appearance on ESPN Sportscenter later tonight. As of right now, the future of UFC 249 is uncertain, although it's believed the UFC has offered Justin Gaethje a chance to step in and meet Ferguson on short notice.
Not that Ferguson seems too interested.
"Whether or not it's Khabib, whether or not it's Conor, I'm all for just whooping somebody's ass," Ferguson said. "I already beat the top five in the round-robin, and now they want me to reset and give me another top five? I don't fucking think so. I'm the champion already."
Comments
comments